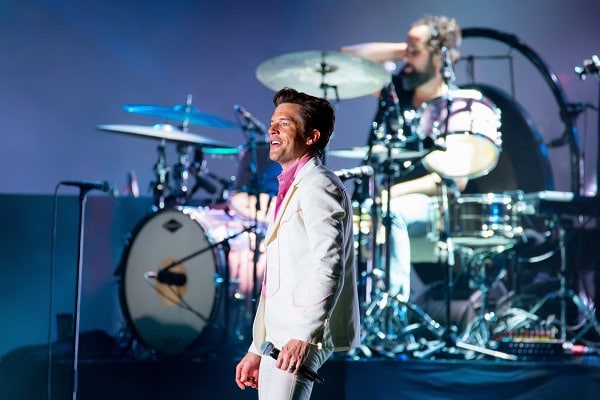 The Killers have confirmed that they will be releasing new music in August. Their new single 'Boy', will arrive on August 5.
Earlier this month, the Killers treated fans to a live performance of the track, during their live show at Madrid's Mad Cool Festival.
"Do you wanna be the first to hear us play a new song right now? It goes like this", frontmn Brandon Flowers told the audience.
Check this performance out for yourselves and Nova's report here.
Flowers also revealed that the track was a leftover single from last year's album 'Pressure Machine'.
"an aesthetic decision"
Speaking to NME, the Killers frontman Flowers insisted that the band's decision to not include the song on the album was not a reflection on its quality.
"We've been teasing it a little bit", Flowers revealed.
"It was the song that took me back home and was sort of the impetus for writing [2021 album] 'Pressure Machine'. What's interesting is that it just didn't make it onto the record – but its absence is not a reflection of the quality of the song. It was an aesthetic decision to keep it off the record".
"There's an optimism to it", he added. "It's in the dust, it's in the gutter, and it's looking at the stars. It's writing in more of a new wave vehicle".
The band's new single 'Boy' will arrive on August 5.
boy out August 5th. Hit that pre-save linked in our bio. pic.twitter.com/hessMfPEIt

— The Killers (@thekillers) July 20, 2022
As part of their recent tour, the Killers had been inviting a member of the audience onto stage to play drums.
Back in June, during their shows at Malahide, young drummers Sam Connolly from Dublin and Louis from Lucan were given the opportunities to be Ronnie Vannucci, well for a tune or two anyway.
At their Falkirk gig, they gave 28 year old Kyle Grieve the chance to drum with them on stage. More on this from Nova here.