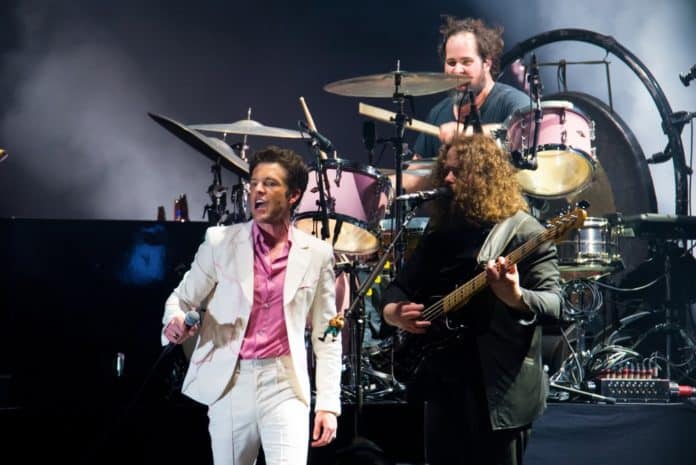 The Killers have confirmed that they have "finished" work on their new album.
It follows the release of their 2020 album Imploding The Mirage.
Speaking on an Instagram Live with fans, Brandon Flowers said:
"I mean it's finished, yeah. We're basically in the mastering phase."
"It will come out this year. We were hoping for an early summer release, but the vinyl manufacturing companies are all inundated with the artists who held their albums back because of COVID.
Now they're all trying to get their albums out and are making this push. We want to release everything simultaneously, so we're running into a wall."
He continued: "It will be [released] this year, and it is finished."
Earlier this month the band set a new UK Singles Chart record, after their hit "Mr Brightside" surpassed 5 full years in the top 100. That's 260 weeks!!
The track was originally released in 2003 and re-released a year later to promote their debut album "Hot Fuss". The track has become one of the band's best known songs.
Pic: Christian Bertrand