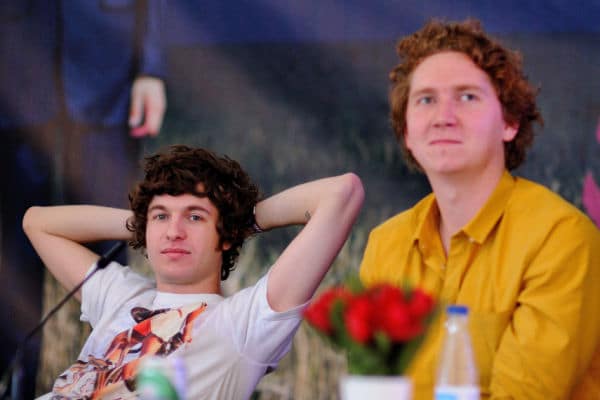 Would you like to listen to the article instead of reading it?
Recently, the Kooks guitarist Hugh Harris spoke to our very own Marty Miller about a range of topics including their anniversary tour for their album 'Inside In/Inside Out'.
The first tour spoken about in this chat saw Harris speak to Marty about those incredible three nights the band had at Dublin's Olympia Theatre in 2017.
"I guess, music is never a consistent thing", Harris told Miller. "You never know if people are still going to care about you in places like Dublin and around the world". 
Speaking about the significance of each night, Harris also added, "It's mindlowing. On the first night, it's usually full of people who are super keen and proper hardcore". 
He continued, "The third night is usually full of people who feel they should have bought tickets for the first night". 
You can check out more on this from Nova here.
"just needed to get out and tour the record"
Elsewhere, Hugh Harris also spoke another tour, the band's 'Inside In/Inside Out Tour', which was intially marked to celebrate the 15th anniversary of the band's 2006 debut album.
However, Covid-19 issues forced the band to delay the tour, starting with the UK/Ireland leg of the tour for January and February 2022, before taking the tour to Austrailia that October.
Despite the tour inadvertently celebrating their "17th" anniversary, Hugh Harris stated that it was still important to celebrate the record.
"It would have been significant to celebrate the tour after 20 years", Harris joked.  "However, we just needed to get out and tour that record". 
On the album itself, Harris admitted that it is never easy to play those songs with the same level of "teenage angst".
"I don't think we'll be able to play those songs and have that same level of teenage angst. It is important not to grow out of it", he said.
Harris spoke about other things including modern day songwriters. Find out what he said here.