The funeral of George Floyd – the man whose killing by American police sparked protests against racial injustice around the world has taken place today.
Family and friends gathered at the Fountain of Praise church in the city of Houston, in Texas – where the 46-year-old grew up.
Civil rights activist the Reverend Al Sharpton delivered a eulogy – with a video message from Joe Biden, the former US vice president.
After the service, a large procession of mourners accompanied Floyd's casket to his final resting place alongside his mother.
Floyd cried out for his mother while a police officer kept a knee on his neck.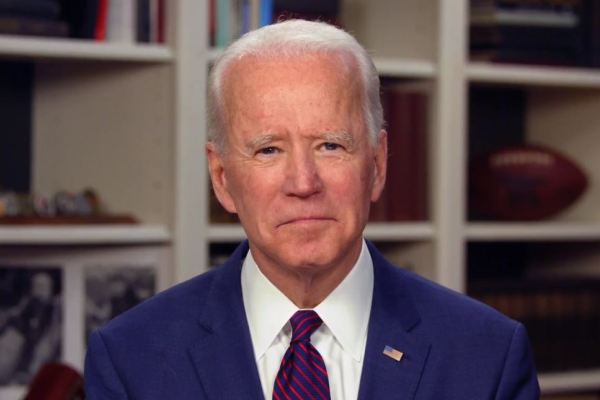 Former Vice President Joe Biden, speaking via video at George Floyd's funeral, said that right now, the US cannot "again turn away from racism that stings at our very soul." Biden said that when there is justice for Floyd, the US will be on its way to racial justice.
Biden said."We can't turn away. We must not turn away. We can not leave this moment thinking we can again turn away from racism that stings at our very soul, from systematic abuse that still plagues American life,"
Biden specially mentioned Floyd's 6-year-old daughter, Gianna. "I know you have a lot of questions, honey. No child should have to ask questions that too many black children have had to ask for generations. Why? Why's daddy gone?" he said.
Rep. Al Green, Democrat from Texas, said during the funeral, "George Floyd was not expendable. This is why we're here." 
He continued: "His crime was that he was born black. That was his only crime. George Floyd deserved the dignity and the respect that we afford all people because they're children of a common god and it is very unfortunate we have to be here, but we celebrate the life of George Floyd today."
During his address, Green held up a box containing a folded US flag and said, "I want the United States of America to respect George Floyd," adding, "That is why this flag is flown."
#GeorgeFloyd will be laid to rest in Houston today.

In the 15 days since his death:
▪️ anti-racism protests in all 50 states
▪️ at least 10,000 arrests
▪️ at least 5 police charged for anti-protester violence
▪️ at least 5 places moved to ban police chokeholds pic.twitter.com/GoqGjfy8We

— AJ+ (@ajplus) June 9, 2020