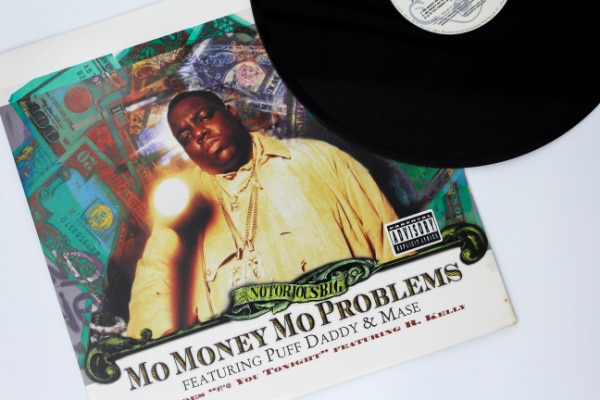 Would you like to listen to the article instead of reading it?
The life of rapper, Notorious B.I.G/Biggie Smalls is to be examined in a new Netflix documentary called "I Got A Story To Tell". Check out the trailer here.
This documentary will also feature interviews from Biggie Smalls' mother Voletta Wallace and close friend, Sean "Diddy" Combs. Netflix described it as "an intimate rendering of a man whose rapid ascent and tragic end has been at the centre of rap lore for more than 20 years".
Another friend of Wallace was rapper Damien "D Roc" Butler who also features on the documentary. He hailed Biggie as a "visionary".
Speaking to Rollingstone magazine, D Roc also said, "There will never be such a crazy time in Brooklyn as the 80s and 90, out of great struggle comes great art and music".
"Fans see Big was an artists before he was a rapper".
It will also include footage showing Biggie's rise to the top as a rapper. His life had previously been documented in a biopic called Notorious in 2009. The rapper whose real name is Christopher Wallace, was shot dead in 1997.
His murder was never solved.
Notorious starred Jamal Woolard in the lead role. It will also feature Angela Bassett, Anthony Mackie and Derek Luke.
It is coming to Netflix on March 1.
"Lived up to all stereotypes"
The documentary's director, Emmet Malloy said that this Netflix film took 4 years to make. He added that this is typical for a documentary. "The running joke about documentary films is often how long they take to make", he said.
Malloy also added, "This film lived up to all stereotypes, taking us four years to develop and make it".
Malloy also remarked on how much Brooklyn has developed since the era of Christopher Wallace aka Biggie Smalls. "Through those years", he said, "we were immersed in Brooklyn in the 70s through the 90s. It is easy to see how much Brooklyn has changed since Christopher Wallace was a kid, but it's also clear that many things about being a young black man in this country have not changed".
Notorious B.I.G's former manager, Wayne Barrow produced this film. He released a statement, "Mama Wallace and I had a conversation about creating the first Estate sanctioned documentary about BIG's life and the initial thought was to have the story told from the perspective of his fans globally and how they were inspired by him and his music".
Biggie the Hall of Famer
Biggie Smalls was inducted into the Rock and Roll Hall of Fame in November 2020, with Sean Combs (Diddy) paying tribute to the rapper during the virtual ceremony.
Not long after Smalls was killed in 1997, Diddy, formerly known as Puff Daddy recorded a track paying tribute to his friend. Listen here.