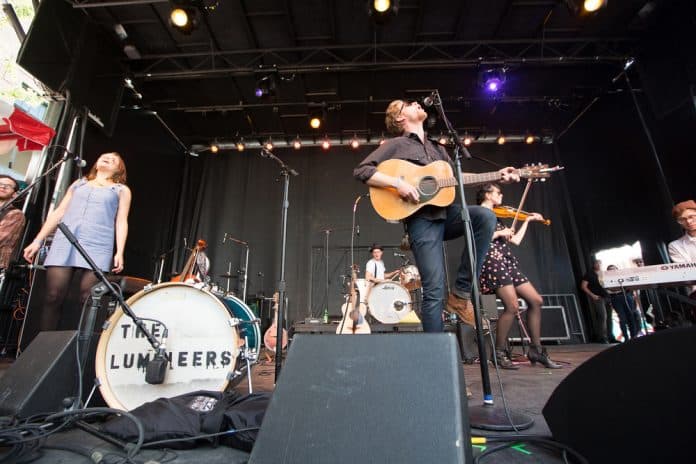 The Lumineers get set to perform their only Irish date on Friday 29th November 2019 at the 3Arena.
This gig is part of the 10 date European leg of their "III: The World Tour", which will end in Dublin and then continue over to the US and Canada. r.
New album 'III' is a "conceptual album, presented across three chapters. Every note, syllable and moment of silence is emotionally charged".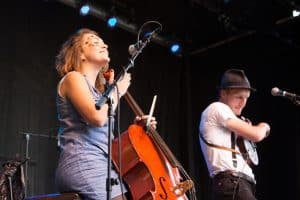 Did you know… 5 facts about The Lumineers;
'The Lumineers' have had a few different band names over the years, including; Free Beer, 6Cheek and Wesley Jeremiah before finally settling on The Lumineers.
Wesley Schultz won an award for 'Best Smile' in High School.
The band schedules their song writing sessions religiously, developing a clock-in and clock-out approach for them. They treat it like a job and work 9-5 each day.
Jeremiah's signature braces, which he wears on stage, are actually a superhero costume. When he was in high school, a friend's brother asked him, "When you go on stage, what kind of superhero are you?" so from then on he decided to create his own little superhero outfit for playing live.
After relocating to Denver, Wesley and Jeremiah met their cellist, Neyla Pekarek through an ad they placed on Craigslist. She has since left the band…
They see themselves as being like a married couple, "We're both married, but ours was the first marriage, unspoken and not legal!" says Jeremiah of their close partnership.
Of their main musical influences, they cite a diverse array of artists including; Beethoven, Bob Dylan, Talking Heads, Leonard Cohen and Tom Petty.
Their new album, 'III' has been ten years in the making, and now with its release, each track has its own accompanying cinematic video.  They describe the process as being 'gratifying and liberating' and a way that their fans can visually experience the songs.
Support comes from Northern Ireland's SOAK on Friday 29th November 2019 – Doors are at 6.30pm.
Tickets are €49.90 and available from Ticketmaster outlets and online.