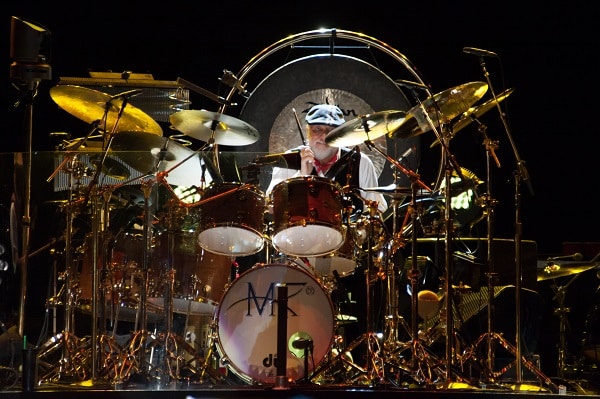 Fleetwood Mac's Mick Fleetwood has posted a video of himself drinking cranberry juice and riding a skateboard, recreating a popular TikTok video that features his band's classic song "Dreams."
Last month, TikTok user Nathan Apodaca – known as @420doggface208 – "broke the internet" when he posted footage of himself skating around whilst drinking cranberry juice.
The 73 year old only joined TikTok on Sunday and shared the video with his new followers.
In the clip, he rides along to "Dreams" as he sips on an Ocean Spray brand Cran-Rasberry juice. Just like in the original viral video, he lip-syncs to the lyrics where Stevie Nicks sings, "It's only right that you should play the way you feel it."
Nathan has had over 25 million views while Mick's video had 7 million. Fleetwood Mac also received a boost, as streaming numbers for 'Dreams' sprung from a daily average of 49,000 times a day to 105,000 following the viral plug.
Sales of the song increased 184% in the first three days of the original video being posted, and streaming numbers saw a 242% increase in first-time listeners of the song.