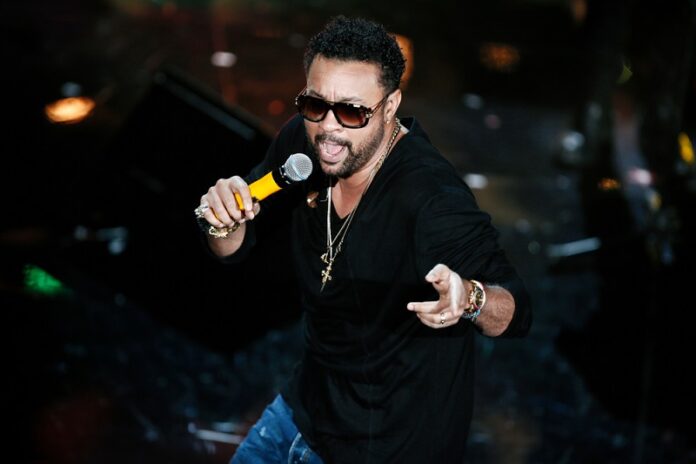 Shaggy and Sting were due to record and release a second album together but the pandemic meant the that odd couple had to cancel those plans.
The two previously released an album in 2018 called '44/876′. Shaggy admitted that his new Christmas album, 'Christmas in the Islands' was originally due to be a follow up album from the 2018 effort.
Speaking to The Sun, Shaggy said "This started as an idea with Sting and I. We thought, Wouldn't it be cool to do a Christmas carols album in reggae?"
"But I thought, Oh that'll be over in two months and then I'll link up with Sting and he'll bring all the sauce. Then it kept going and he is stuck in England, so the album ended up being a Shaggy Christmas".
The pairing of Shaggy and Sting is unorthodox and The Police singer said the whole thing came about spontaneously. "It was very much an accident of just meeting and making a record together, just for fun, and then making another one to see it wasn't a fluke – and then making the record piecemeal" said Sting.
He went on to add "After three weeks or so of this process we realised we had something that seemed substantial, and so we gave ourselves a deadline. We said let's see where we are in three weeks, and if we have a record then we have a record".
Sting also believes that their friendship plays a huge role in the music they create together. "I think there is a joy that comes from the tracks that is palpable, and that's really the reason why we did it. If it has any further life then we'll be very happy, but even if it doesn't then it was still well worth doing."
Shaggy's Christmas album is out now and you can listen to the track 'Raggamuffin Christmas' below. The new record is available to purchase here. It features Ne-Yo, Joss Stone and many more.
In a statement about the album, Shaggy said "Since I was a child, I can remember seeing tourists flock to Jamaica during Christmastime for some sun, fun, rum, and great parties! Our island is all about family, friends, food, great beaches, warm, welcoming people, and a strong culture, which is the perfect recipe for a joyous Christmas, so we decided to embody all of that into one album".
Christmas in the Islands track list:
01. No Icy Christmas feat. Sanchez
02. We Got Us feat. Shenseea & OMI
03. Take You to the Cool feat. Richie Stephens & Conkarah
04. Christmas In the Islands feat. Rayvon
05. Holiday in Jamaica feat. Ne-Yo & Ding Dong
06. Have Yourself a Merry Little Christmas
07. Open Presents feat. Romain Virgo
08. Raggamuffin Christmas feat. Junior Reid & Bounty Killer
09. Christmas Time feat. Jamila Falak
10. 12 Days of Christmas feat. Beenie Man & Craigy T
11. Warm & Easy
12. Sunny Celebration feat. Joss Stone
13. Catch Myself Some Rays feat. CARYS
14. Love When It's Christmas
15. I'll Be Home for Christmas