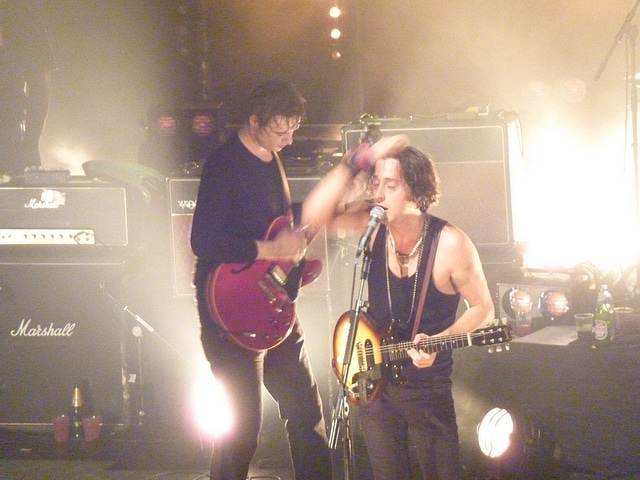 The Libertines are set to release new material in 2015, the reunion of Pete Doherty and Carl Barat has been a long bumpy road, since their last album The Libertines in 2004.
The band are planning to begin recording in Germany later this year. Rumours of the likely lads reunion was confirmed on April 25th 2014. They were recently the headline act at London's Hyde Park on July 5th.
Barat has kept busy since splitting from his writing partner Doherty, with his band Dirty Pretty Things. They released Waterloo to Anywhere and Romance at Short Notice. Barat also put out a self titled solo record Carl Barat.
Speaking to NME about The Libertines' new music, Carl Barat says:
"Fresh material has 'always' been the plan. I don't wanna just go on the road because then you'll get cabin fever and have an epic fallout. So yeah, I want to keep something fresh coming in. We just need to find the time."
Despite Pete Doherty's well documented drug problems, the singer has consistently had a steady stream of releases from Babyshambles album's, Down in Albion, Shotter's Nation and Sequel to the Prequel, as well as his solo album, Grace/Wasteland.
Commenting on the new material, Doherty stated:
"For some reason in my head, I'm thinking October, November time, That's what will have to happen. Basically, it'll have to be like Paris, but in Hamburg, and for a bit longer. I'm well up for it."
Fingers crossed for a new Libertines tour in 2015.