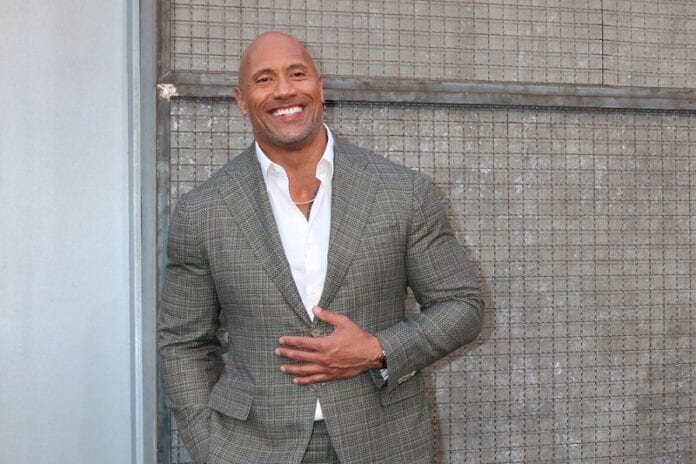 Dwayne 'The Rock' Johnson has revealed he is considering a run for to become the President of the United States.
While a Presidential run from the people's champion has been touted before, The Rock has now commented on a potential bid for The White House.
Speaking to USA Today, he said "I would consider a presidential run in the future if that's what the people wanted. Truly I mean that, and I'm not flippant in any way with my answer. That would be up to the people."
Johnson was promoting his new autobiographical sitcom entitled 'Young Rock' and added "So I would wait, and I would listen. I would have my finger on the pulse, my ear to the ground."
The Rock, alongside Kevin Hart spoke about a potential run for office on The Ellen Show in 2017. At the time, he said he was "seriously considering" a Presidential bid.
Kevin Hart explained why he would vote for The Rock and said "You know what, the world that we're living in today, you're seeing the real effect that genuine people like Dwayne have, and the one thing about him is he's very serious when it comes to spreading that love, that laughter and the up selling of life on a positive level."
"If he were to put himself in that position, he would get my support whole heartedly… I know where his heart is. I really know him. So, I know if he puts himself in that position, it's for the better of the people, I can only applaud him and support him for doing that."
Celebrities running for the office isn't a new thing for American politics. Ronald Reagan and Donald Trump both succeeded in their attempts to become President.
Kanye West was also on the ballot on the most recent Presidential election. You can read Radio Nova's report on his failed bid here.
Other celebrities have entered US politics before. Arnold Schwarzenegger became the Governor of California while WWE star Kane, real name, Glenn Jacobs is the current Mayor of Knox County in Tennessee.
Shaquille O'Neal has said before he plans to run for Sheriff in 2024, but hasn't revealed what State he would run in. Former TV personality Jerry Springer ran for congress and failed and eventually became the Mayor of Cincinnati before launching his hit TV show.
A future run from The Rock may occur in 2032. The man who shot to fame in WWE has gone on to become one of the most successful box office actors of all time.
As he has not been inducted into the WWE hall of fame yet, many believe he will want one more run in the squared circle and to continue his successful movie and TV career before entering politics.