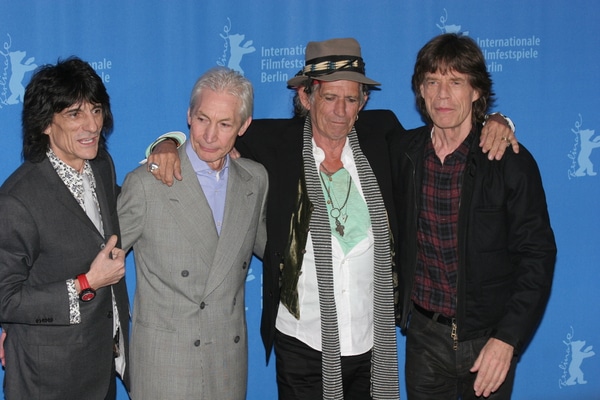 The Rolling Stones played their first live show since the passing of Charlie Watts and dedicated the performance to the late drummer. Watts passed away last month aged 80.
The show was a warm up gig ahead of the band's No Filter Tour, beginning on September 26.
The list of tracks performed by the Rolling Stones at this private gig at the Gillette Stadium in Foxborough included the following.
Let's Spend the Night Together (from Between The Buttons, 1965)
Tumbling Dice (from Exile On main Street, 1972)
Under My Thumb (from Aftermath, 1966)
Trouble's a Coming (from Tattoo You expanded box, 2021)
Living in a Ghost Town (single, 2020)
You Can't Always Get What You Want (from Let It Bleed, 1969)
Midnight Rambler (from Let It Bleed, 1969)
Miss You (from Some Girls, 1978)
19th Nervous Breakdown (single 1966)
Start Me Up (from Tattoo You, 1981)
Gimme Shelter (from Let It Bleed, 1969)
Sympathy for the Devil (from Beggar's Banquet, 1968)
Jumpin' Jack Flash (single 1968)
(I Can't Get No) Satisfaction (from Out of Our Heads, 1965)
More on that here.
"Our lovely Charlie Watts" 
During this gig, the Rolling Stones paid tribute to Charlie Watts. Check out the footage below.
"This is our first show of our 2021 tour, so this is it, it's a try out, it's the debut night for us", Mick Jagger told the audience. He later shared this via Twitter. 
Jagger also added,  "I must also say, it's a bit of a poignant night for us because it's the first tour we've done in 59 years without our lovely Charlie Watts". 
"We all miss Charlie so much. We miss him as a band, we miss him as friends on and off the stage". 
The rocker also added, "We've got so many memories of Charlie and I'm sure some of you who have seen us before have memories of Charlie as well. I hope you will remember him like we do. We'd like to dedicate this show to Charlie". 
"Let's have a drink to Charlie". 
Meanwhile, Ronnie Wood also added, "Charlie, we're praying for you man and playing for you". 
— Mick Jagger (@MickJagger) September 21, 2021
Last month whilst performing live at the Leeds Music Festival, Liam Gallagher also paid tribute to the late Charlie Watts. More on this here.