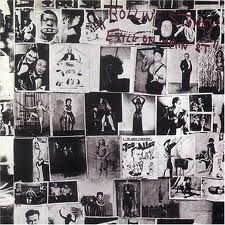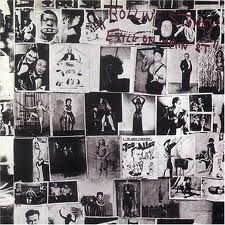 Exile on Main St. is the tenth British and 13th American studio album by The Rolling Stones. Released as a double LP in May 1972, it draws on many genres including rock and roll, blues, soul, R&B, gospel and country. The release of Exile on Main St. met with mixed reviews, but it is now generally regarded as the band's best album. In 1987, as part of their 20th anniversary, Rolling Stone magazine ranked it third on the 100 Best Albums of the Last Twenty Years. In 2003, the album was ranked 7th on Rolling Stone magazine's list of the 500 greatest albums of all time, the highest a Rolling Stones album ranked on the list.
The 2010 remastered version of the album was released in Europe on 17 May 2010 and in the United States on 18 May 2010, featuring a bonus disc with 10 new tracks.
Exile on Main St. was written and recorded between 1968 and 1972. Mick Jagger said "After we got out of our contract with Allen Klein, we didn't want to give him those earlier tracks," as they were forced to do with "Brown Sugar" and "Wild Horses" from Sticky Fingers. Many tracks were recorded between 1969 and 1971 at Olympic Studios and Jagger's Stargroves country house in England during sessions for Sticky Fingers.
By the spring of 1971 the Rolling Stones owed more in taxes than they could pay and left Britain before the government could seize their assets. Mick Jagger settled in Paris with his new bride Bianca, and guitarist Keith Richards rented a villa, Nellcôte, in Villefranche-sur-Mer, near Nice. The other members settled in the south of France. As a suitable recording studio could not be found where they could continue work on the album, Richards' basement at Nellcôte became a makeshift studio using the band's mobile recording truck.
Recording began in earnest sometime near the middle of June. Bassist Bill Wyman recalls the band working all night, every night, from eight in the evening until three the following morning for the rest of the month. Wyman said of that period, "Not everyone turned up every night. This was, for me, one of the major frustrations of this whole period. For our previous two albums we had worked well and listened to producer Jimmy Miller. At Nellcôte things were very different and it took me a while to understand why." By this time Richards had begun a daily habit of using heroin. Thousands of dollars of heroin flowed through the mansion each week in addition to a contingent of visitors that included William S. Burroughs, Terry Southern, Gram Parsons and Marshall Chess (who was running the Rolling Stones' new label).Parsons was asked to leave Nellcôte in early July 1971, the result of his obnoxious behaviour and an attempt by Richards to clean the house of drug users as the result of pressure from the French police.
Richards' substance abuse prevented him from attending the sessions that continued in his basement, while Mick Jagger and Bill Wyman were often unable to attend sessions for other reasons. This often left the band in the position of having to record in altered forms. A notable instance was the recording of one of Richards' most famous songs, "Happy". Recorded in the basement, Richards said in 1982, "'Happy' was something I did because I was for one time early for a session. There was Bobby Keys and Jimmy Miller. We had nothing to do and had suddenly picked up the guitar and played this riff. So we cut it and it's the record, it's the same. We cut the original track with a baritone sax, a guitar and Jimmy Miller on drums. And the rest of it is built up over that track. It was just an afternoon jam that everybody said, 'Wow, yeah, work on it'".
The basic band for the Nellcôte sessions consisted of Richards, Bobby Keys, Mick Taylor, Charlie Watts, Miller (a skilled drummer in his own right who covered for the absent Watts on the aforementioned "Happy" and "Shine a Light"),and Jagger when he was available. Wyman did not like the ambience of Richards' villa and sat out many of the French sessions. Although Wyman is credited on only eight songs of the released album, he told Bass Player Magazine that the credits are incorrect and that he actually played on more tracks than that. The other bass parts were credited to Taylor, Richards and session bassist Bill Plummer. Wyman noted in his memoir Stone Alone that there was a division between the band members who freely indulged in drugs (Richards, Miller, Keys, Taylor, engineer Andy Johns) and those who abstained to varying degrees (Wyman, Watts and Jagger).
In 1998 Q magazine readers voted Exile on Main St. the 42nd greatest album of all time, while in 2000 the same magazine placed it at number 3 in its list of the 100 Greatest British Albums Ever. In 1987 it was ranked third on Rolling Stone magazine's list of the best 100 albums of the period 1967–1987. In 1993, Entertainment Weekly named it No. 1 on their list of "100 Greatest CDs". In 2003, Pitchfork Media ranked it number 11 on their Top 100 Albums of the 1970s. In 2001, the TV network VH1 placed it at number 22 on their best albums survey. The album was ranked number 19 on the October 2006 issue of Guitar World magazine's list of the greatest 100 guitar albums of all time. In 2007, the National Association of Recording Merchandisers (NARM) and the Rock and Roll Hall of Fame placed the album No. 6 on the "Definitive 200" list of albums that "every music lover should own." Its re-release has a highest normalised rating of 100 on Metacritic based on seven professional reviews, a distinction it shares with other re-releases such as London Calling by The Clash. In 2012, the album was inducted into the Grammy Hall of Fame.
Track listing
All songs written by Mick Jagger and Keith Richards, except where noted.
Side one
No.
Title
Length
1.
"Rocks Off"
4:31
2.
"Rip This Joint"
2:22
3.
"Shake Your Hips" (Slim Harpo)
2:59
4.
"Casino Boogie"
3:33
5.
"Tumbling Dice"
3:45
Side two
No.
Title
Length
6.
"Sweet Virginia"
4:27
7.
"Torn and Frayed"
4:17
8.
"Sweet Black Angel"
2:54
9.
"Loving Cup"
4:25
Side three
No.
Title
Length
10.
"Happy"
3:04
11.
"Turd on the Run"
2:36
12.
"Ventilator Blues" (Jagger/Richards/Mick Taylor)
3:24
13.
"I Just Want to See His Face"
2:52
14.
"Let It Loose"
5:16
Side four
No.
Title
Length
15.
"All Down the Line"
3:49
16.
"Stop Breaking Down" (Robert Johnson)
4:34
17.
"Shine a Light"
4:14
18.
"Soul Survivor"