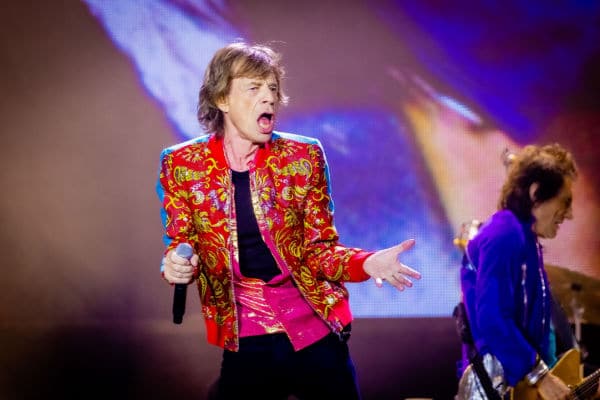 The Rolling Stones have set up their own TikTok account
This comes after the band's frontman Mick Jagger has also set up his own TikTok account, as did bandmate Keith Richards who joined the site last year.
Now that the pair's band has joined the platform, TikTok users will be able to access the full Rolling Stones catalogue.
They will also be able to create covers and remixes of tracks including, 'It's Only Rock 'N Roll (But I Like It)', 'Miss You', and 'Start Me Up'. All tracks will be available on the site's Sounds Page.
#TheRollingStones
Celebrating their arrival to their site, TikTok have even set up the official hashtag #TheRollingStones.
The official channel of the Rolling Stones will also include exclusive behind the scenes content taken from studio recordings, live shows and more. Check out the profile in full here.
Posting their first videos to the site, the Rolling Stones treated their fans to some rare archived footage. They are also encouraging their fans to perform and dress like them.
Other content also includes a newly curated playlist, featuring 44 hits from their back catalogue, including 'Best of Burden' and 'Angie' among others. See here.
The launch of The Rolling Stones' TikTok page comes just weeks after the band had also announced plans for an upcoming virtual concert, which takes place next month.
This concert is to coincide with their release of the live album 'GRRR Live!', which is out on February 10.
It will also see the Rolling Stones collaborate with former member Mick Taylor.
This concert will feature other collaborations, including Bruce Springsteen (Tumbling Ice), The Black Keys (Who Do You Love?), Lady Gaga (Gimme Shelter), Gary Clark Jr & John Mayer (Going Down).
It takes place on February 2 at 8PM GMT / 8PM Eastern / 8PM Pacific / 8PM AWST (February 3).
Check out more from this report here.