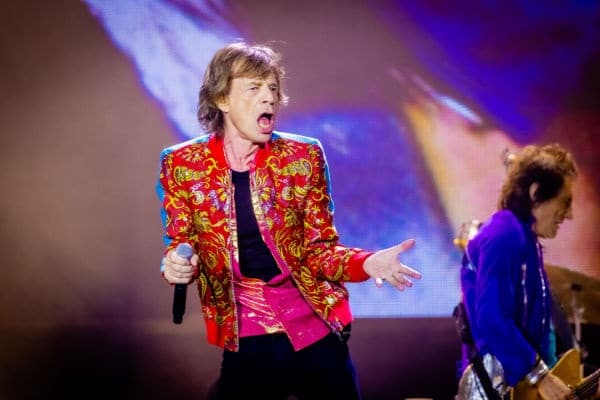 Would you like to listen to the article instead of reading it?
The Rolling Stones have released their own iced coffee kit.
Teaming up with coffee maker Keurig, the band have released their own limited edition machine.
Along with this partnership, Mick Jagger and co have also added their name to a medium roast coffee blend and tumbler. This also features their iconic Rolling Stones' Hot Lips logo.
On top of this, the Rolling Stones have also joined forces with Keurig to release a curated Spotify playlist.
This playlist also features Bob Marley, Curtis Mayfield, Led Zeppelin, as well as music from the Rolling Stones themselves. Check that list out here.
"a new way to fuel their day"
Speaking to uDiscoverMusic, the Rolling Stones said they are excited to collaborate with Keurig in order to release this machine, in order to "bring this limited-edition product to life and give fans a new way to fuel their day".
"We're thrilled to be branching into the iced coffee space with Keurig. We've collaborated to bring this limited-edition product to life and give fans a new way to fuel their day", they said.
"The Rolling Stones is a household name and widely considered as one of the most definitive bands in history", Becky Opdyke senior vice president marketing at Keurig Dr Pepper added. "As their first-ever coffee collaboration, we're excited to bring their lively spirit to life through our limited edition Start Me Up iced coffee kit".
Opdyke also added, "Whether you're a routine iced coffee drinker, a long-time Rolling Stones fan, or want to simply amplify your coffee drinking habits, we invite consumers to infuse a little rock and roll energy into their iced coffee experience".
You can also purchase this Start Me Up kit here. Check out a preview video here.
Back in January, the Rolling Stones also launched their own TikTok account, which will share music from their own catalogue. More on this from Nova here.