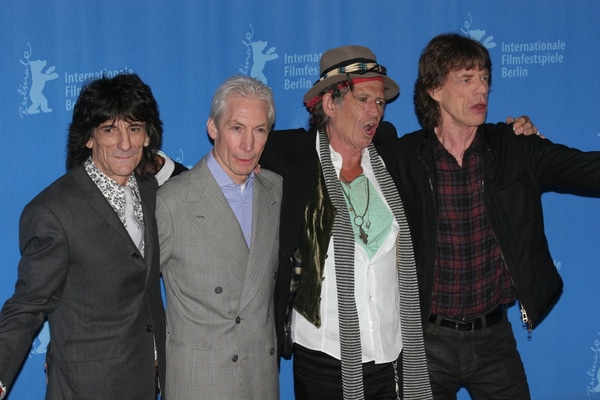 The Rolling Stones have announced they are to continue their US Tour, despite the death of their drummer Charlie Watts.
"Moving ahead as planned"
Despite this sad passing of Charlie Watts, the Rolling Stones' promoters Concerts West have said that the band will continue their tour as planned for next month.
"The Rolling Stones' tour dates are moving ahead as planned", they said in a statement.
The "No Filter" Tour dates are as follows:
SEPTEMBER 2021
26 – St Louis, The Dome at America's Center
30 – Charlotte, Bank Of America Stadium
OCTOBER 2021
4 – Pittsburgh, Heinz Field
9 – Nashville, Nissan Stadium
13 – New Orleans, New Orleans Jazz and Heritage Festival
17 – Los Angeles, SoFi Stadium
24 – Minneapolis, U.S. Bank Stadium
29 – Tampa, Raymond James Stadium
NOVEMBER
2 – Dallas, Cotton Bowl Stadium
6 – Las Vegas, Allegiant Stadium
11 – Atlanta, Mercedes-Benz Stadium
15 – Detroit, Ford Field
20 – Austin, Circuit Of The Americas
Charlie Watts was one of the founding members of the Rolling Stones alongside Mick Jagger and Keith Richards.
Tributes paid to Watts
Charlie Watts sadly died aged 80 last week, which led to tributes from a myriad of names across the music industry.
Watts had revealed earlier this month that he would not be joining the band for their upcoming tour. He had been undergoing a medical procedure.
"I love you my fellow Gemini ~ I will dearly miss you ~ you are the best", wrote the band's Ronnie Wood.
Meanwhile, Paul McCartney also paid an emotional tribute to Watts.
"He was a lovely guy. I knew he was ill, but I didn't know he was this ill, so lots of love to his family, his wife and kids and his extended family, and condolences to the Stones. It'll be a huge blow to them because Charlie was a rock, and a fantastic drummer, steady as a rock", he wrote.
Legendary singer Elton John also added, "A very sad day. Charlie Watts was the ultimate drummer. The most stylish of men, and such brilliant company. My deepest condolences to Shirley, Seraphina and Charlotte. And of course, The Rolling Stones". 
More tributes here.