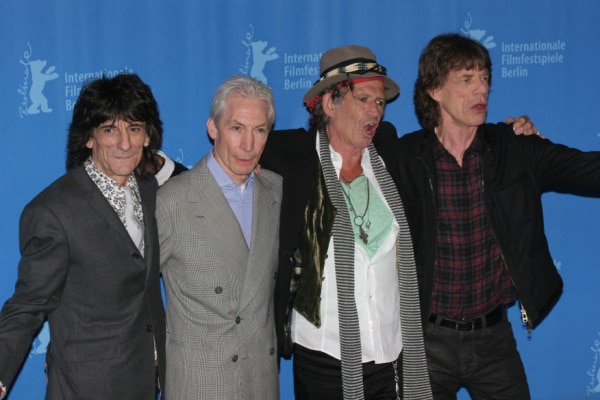 The next Rolling Stones album is to feature the late drummer Charlie Watts, according to reports.
This album which is set to arrive next Summer, is to feature stick work from the late Charlie Watts, as well as touring drummer Steve Jordan, who deputised as sticksman for the band following Watts' passing in August 2021. Watts was 80 years old when he died.
Back in August, the Rolling Stones paid an emotional tribute to Watts, on what was the first anniversary of his death.
Taking to social media, frontman Mick Jagger shared a montage of images in honour of Watts. Check that out in full here.
"I miss Charlie because he had a great sense of humour", Jagger can be heard saying in the montage clip, alongside the track 'Till The Next Goodbye'.
"And we also were, outside of the band… we used to hang out quite a lot and have interesting times. We loved sports: we'd go to football, we'd go to cricket games, and we had other interests apart from music", Jagger added. "But of course I really miss Charlie so much". 
"carry it on"
Since then, the Rolling Stones have confirmed plans to release an album including material from Charlie Watts, as well as Steve Jordan.
"We are recording the new album now and we are going to LA in a few weeks to carry it on and finish it off", Ronnie Wood revealed. "Charlie is on some of the tracks and drummer Steve Jordan". 
Rumours of a new Rolling Stones album began spreading last month, after photographs emerged showing the band members entering and exiting Lacy Studios over a number of days.
Keith Richards has already stated that the Rolling Stones were to release new material later this year. There is also much more on this report from Nova here.