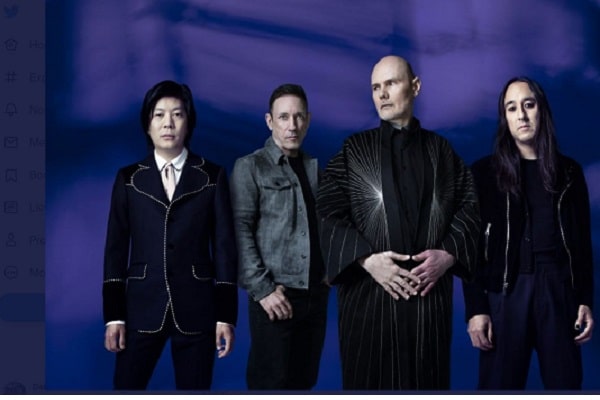 The Smashing Pumpkins have announced a special three part album, 'Atum: A Rock Opera In Three Acts'.
The band have confirmed that their 12th studio album will be released in three stages, over the next few months.
Containing 11 tracks, the first album will arrive on November 15, with the other two being released in January and April next year.
The band have also confirmed that the songs will be previewed to fans on a weekly basis, via a podcast with their frontman Billy Corgan. The podcast is called Thirty Three, named after the total of songs from the albums.
Yesterday (September 19), saw the first two episodes of the podcast launched, where they previewed the band's album title track and another song called 'Butterfly Suite'. Check out the podcast here.
'Beguiled'
Along with 'Butterfly Suite', the Smashing Pumpkins have also shared a first preview of their track 'Beguiled'. It was also livestreamed via the band's TickTock account.
They will also perform the track on The Tonight Show Starring Jimmy Fallon this Friday (September 23). 'Beguiled' is the lead track from this studio album.
Have a look at this below.