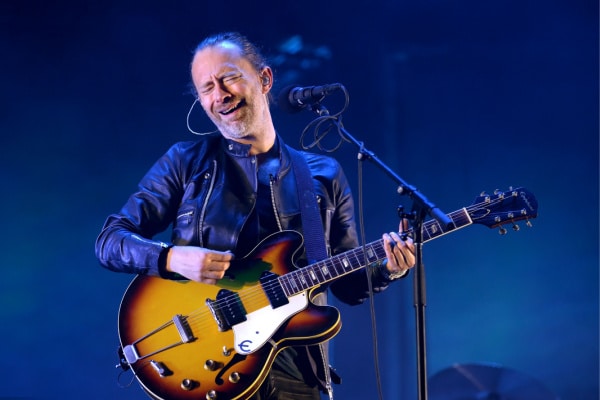 The Smile are to release a new live album later today.
The album which was recorded at this year's Montreux Festival in Switzerland, features eight songs, showing the band playing tracks such as 'The Smoke', 'Free In The Knowledge', 'You Will Never Work In Television Again', 'Pana-vision', and more.
While a concert film will be released to the band's official YouTube channel today (8pm), the live album will be made available to streaming platforms the following day (December 14).
Available for just 48 hours, the video will also feature the first ever Smile performance of their track 'Bending Hectic', which was written the same day that it debuted.
The Smile are a Radiohead side project which features Thom Yorke and Johnny Greenwood, alongside Tom Skinner of Sons of Kemet.
Son Of Yorke
News regarding the Radiohead side project the Smile, comes just weeks after it also emerged that Thom Yorke's son appears to be following in his father's footsteps.
Joining forces with Dylan Gers who is also the son of Iron Maiden's Janick, Noah Yorke has released the new single 'Red Skies', which arrived on December 2.
"I can't wait for all of you to hear this, I'm truly more excited with this than anything I've done in my life", Gers said of this track.
More on this report from Nova here.