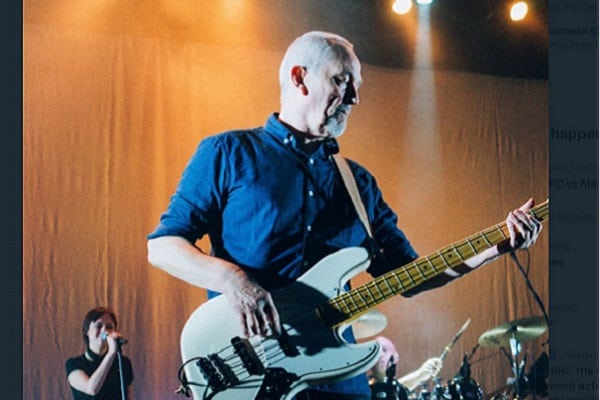 Bassist Horace Panter has said that his band The Specials would love to work and tour with Madness.
Panter had revealed that there had been talk of the bands joining forces. This could mean the pair co headlining a tour together or recording new material in the studio together.
 "Let's see what we can do", the Specials' bassist told the Daily Star's newspaper "Wired" column.
"There was talk about a doubleheader, but nor­mally if we are mak­ing a record then they are tak­ing a break, but it would be good to do something with those guys".
Most recent Specials work
The Specials who formed in 1977, currently consist of vocalist Terry Hall, guitarist Lynval Golding, along with bassist Horace Panter.
Their most recent album arrived last September, when they released the covers album "Protests Songs 1924-2012". One review called it, "an album of thoughtful and considered dissent rather than the righteous rage of old". 
The band's most recent album of original work arrived back in 2019, when "Encore" was released.
A reviewer said this, "These are tracks cutting deep into the malignant tumours of society, out to heal them by brutal, frank exposure". 
Madness
Besides The Specials, last year saw Madness announce a return to touring with a set of concert dates across Ireland and the UK. These took place in November and December.
The band's frontman Graham McPhearson aka Suggs had previously spoken about his criminal record before he joined the band. He described being part of Madness as "an extension of being in a gang".
"Apart from the fact it wasn't just us smashing up phone boxes and kicking traffic cones down the road together", he said."It was at a crossroads. A lot of those people we knew at that time did get into serious crime. We were all a little bit involved in that sort of thing and graffiti was the first thing. Music was a huge step in the right direction". 
More on this report fron Nova here.
Meanwhile, the Specials announced a concert for Bedford Park which will take place on 4 June 2022.
Announcement! We are set to play at Bedford Park on Friday 3rd June 2022

Ticket pre-sale 25th Jan at 10AM: https://t.co/Qm5oVz6ouX pic.twitter.com/7vdnsoUyuX

— The Specials (@thespecials) January 17, 2022