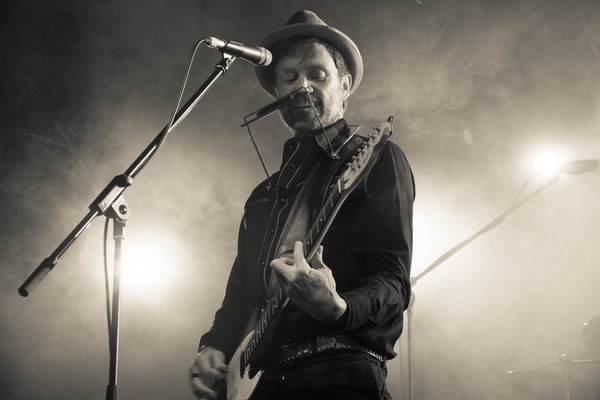 The Stunning are back on touring!
The band are to hit Dublin's Olympia Theatre on 10 December 2022. Tickets will go on sale on February 18.
They had two sold out gigs in the venue in December 2021 during their "Paradise At The Picturehouse Tour". 
Taking to social media, The Stunning wrote, "Announcement! Following two sold-out shows in 2021 the band are back in the Olympia Theatre, Dublin on Saturday December 10th 2022. This will be a definite sell-out, so get your tickets early! On sale via Ticketmaster this Friday Feb 18th at 9am".
Announcement! Here's a Saturday night out for next Christmas sorted! It'll sell out, so don't forget to get your tickets in advance. @3olympiatheatre https://t.co/m0KO9rXg9F

— The Stunning (@TheStunningBand) February 15, 2022
"Like a rolling stone"
Having formed in 1987, The Stunning had their first top 20 single a year later. The band also had two singles hit the top 10. Their debut record "Paradise At The Picturehouse" went on to reach number one in 1990 for five weeks.
The band also released four further top 10 singles during the 1990s, releasing a live album in 1993, before splitting up a year later.
The Stunning returned for an 18 date tour 10 years later. It turned out to be one of the highest grossing tours in Ireland of 2003. The Stunning also played in front of 30,000 people in Ireland nine years later at a free concert in Galway City.
2017 saw them release a brand new single "Brighten Up My Life" which received over 1,700 plays on Irish radio. The band released another single "Always You" in November of that year. They played their first London Show a day later.
The Stunning continued to release more music, with the band sharing a re-recorded version of their number one album "Once Around The World". The record became the biggest selling album in Ireland that week.
When Covid restrictions eased, the band began a sold out tour of Ireland in 2021.
Several years ago, The Stunning shared a stunning performance of Bob Dylan's Like A Rolling Stone.
This song was delivered by the band at Leopardstown Racecourse last July. Check out the cover here.