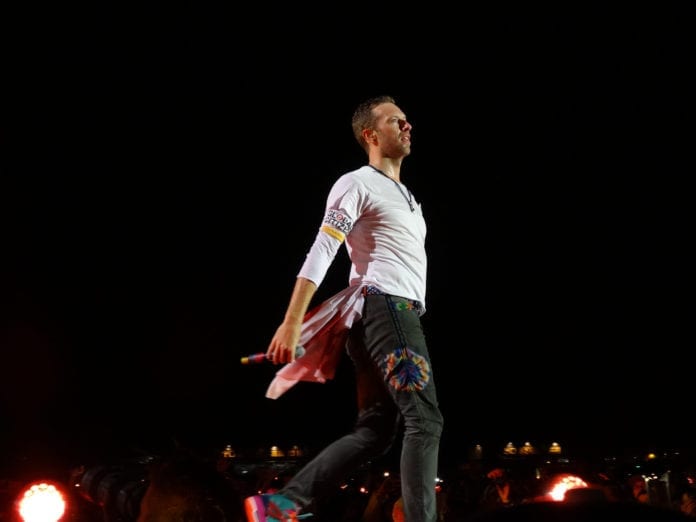 Off the Grid this weekend and missed out on all the latest music news? Aslan, Coldplay, Pixies and more bands played gigs this weekend! Didn't catch the gig? Don't worry, we've got you covered. Here's a roundup of all you missed!
Laya Healthcare's City Spectacular returned to Dublin's Merrion Square on Saturday & Sunday. The festival is the biggest summer festival in Ireland with a huge 250,000 in attendance last year. The huge Summer event continues next weekend in Cork on Saturday and Sunday!
Coldplay played Croke Park on Saturday night to an electrifying crowd. A man who was crowd-surfing in his wheelchair was invited on stage with Coldplay, after the band noticed him being held up. In an interview he said "Chris Martin called me up and suddenly I was on stage with Coldplay. 83,000 people cheering as I was in the middle. From the moment I came down I got a glimpse of a celebrity life." The gig was said to be one of the best that fans had ever been to.
Bell X1 played Trinity College Dublin on Saturday night as part of The Summer Series. The set list spanned their career – a whopping nine albums since 'Neither Am I' in 2000. The gig ended with a three song encore and fans have said it was an amazing night in an incredible outdoor setting.
Pixies also performed in Trinity College Dublin this weekend as part of the Summer Series. The American alternative rockers took to the stage last night and it was said to be a night fans will never forget, with the band playing hits from throughout their lengthy career.
Dublin legends Aslan played the Iveagh Gardens on Friday night to an adoring crowd and they didn't disappoint!
Tune into NOVA for your diet of guitar-based music to Dublin, Kildare, Meath & Wicklow.
NOVA is available on Facebook, Twitter and on its website – www.nova.ie. It can be received on 100.3FM in the Greater Dublin area and can be received nationwide on its Smartphone apps and via the Irish Radio Player. More updates as we hear them.