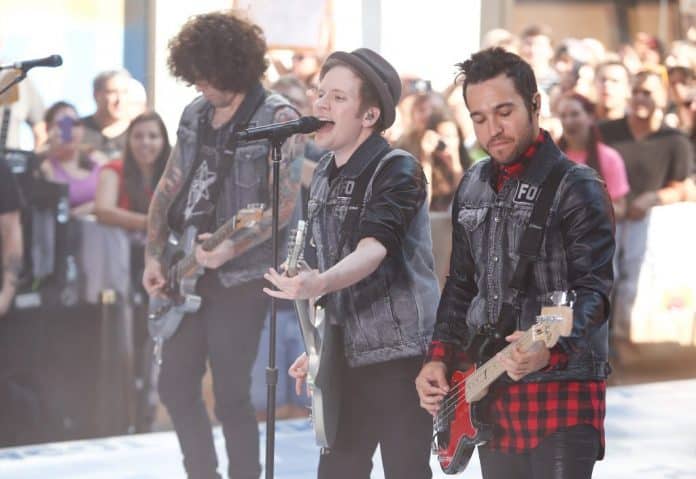 We told you all about Gaten Matarazzo's gig in The Stone Pony with band 'Work In Progress' last month. The band performed a handful of covers, including Paramore's 'Misery Business' and Fall Out Boy's 'Sugar We're Going Down'.
We also told you that after seeing the performance herself, Paramore's Hayley Williams reached out to Matarazzo to invite him on stage with Paramore whenever he wanted.
And now it seems that Fall Out Boy feel the same way.
In a recent interview with Pop Buzz, Fall Out Boy members Joe Trohman and Patrick Stump were asked what they thought of the young musicians cover. They said that they'd seen a clip of it and they thought it was 'really cool'. When asked about the idea of Matarazzo joining them on tour with Trohman, they said 'That'd be neat'.
Watch the clip below:
.@patrickstump takes a look back at his brilliant solo album 'Soul Punk' 👀

Check out our full #MANIA interview with Patrick and Joe from @falloutboy here 👉 https://t.co/PuyKWaxDD1 pic.twitter.com/TpKFulpipl

— PopBuzz (@popbuzz) January 17, 2018
@WIPBandOfficial is game if @falloutboy is!!! Thanks for the love! 😎

— Gaten Matarazzo (@GatenM123) January 16, 2018
They also covered Foo Fighters' 'Everlong'… Will the Foo's be next with an invite?