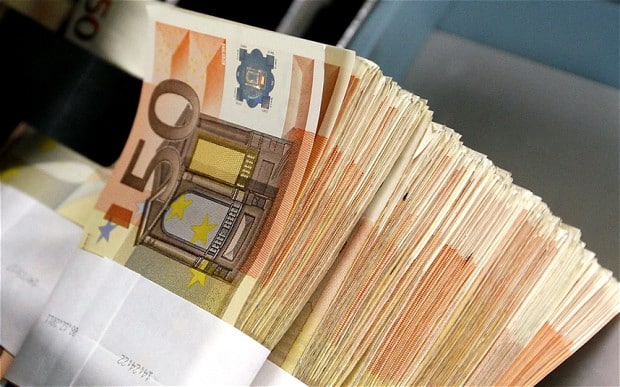 The top 10 wealthiest bass players in the world of music have been named.
Site therichest.com, published a list of the richest bassists in music, including band members from Black Sabbath, Led Zeppelin and The Beatles.
Therichest.com writes that, "Bassists are essential to any band's sound. Though they may not get all the attention or credit they deserve many bassists are responsible for making songs sound whole. The deep tone of a bass prevents songs from sounding empty, something that is sometimes overlooked by fans but is key to every group's sound none the less."
At number 10, Nirvana's Krist Novoselic. Despite Nirvana disbanding in 1994, Novoselic is still worth €30 million.
At number 9, No Doubt's Tony Kanal. This one might raise a few eyebrows, the bleach blonde bassist is worth €34 million.
At number 8, Black Sabbath's Geezer Butler. The heavy metal English musician started playing in 1966, he is worth €49 million.
At number 7, Led Zeppelin's John Paul Jones. He may not have garnered as much attention as Zeppelin's frontman Robert Plant or guitarist Jimmy Page, but Jones' worth €60 million.
At number 6, Red Hot Chili Peppers' Flea. He'll certainly never run out of money for hair dye, Flea is worth €87 million.
At number 5, U2's Adam Clayton. The silver haired Irish bassist is worth €113 million.
At number 4, Pink Floyd's Roger Waters. The bassist's certainly following the lyrics, "Grab that cash with both hands and make a stash" from Pink Floyd's classic song Money, his worth stands at €203 million.
At number 3, KISS' Gene Simmons. He may not be the most pleasant musician in the world, his net worth is €220 million.
At number 2, The Police's Sting. It might be a slight paradox for Sting being a Buddhist, but he's not afraid to make a few quid. The Police's frontman is worth €225 million.
And At number 1, The Beatles' Paul McCartney. The Liverpudlian takes the top spot of wealthiest bassist in music. His net worth stands at €900 million.