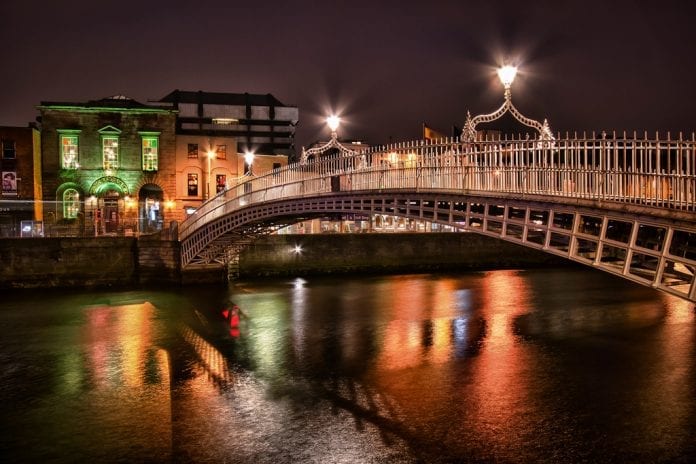 There's Loads Happening In Dublin – Paddy Casey & More! At a loss for what to do this weekend? Want to go out but don't know what's on? Sure Nova has you covered! There are some pretty cool events taking place this weekend.
Friday April 14th
Paddy Casey
The Irish singer is performing at the Civic theatre at 8pm this Good Friday. The Saints and Sinners singer will be giving it his Good Friday best in preparation for the release of his album which is said to be due out this spring.
Miserere
Who doesn't love a good acapella, and sure with the day that's in it, why not consider checking out Miserere which is being put on by the Ardu Vocal Ensemble. It's on in Dublin's City Hall 18.30. Ardú Vocal Ensemble present this classic choral work in a unique immersive performance in the ambient acoustic of Dublin's City Hall.
Saturday April 15th
Chelsea Wolfe
Wolfe will be performing at Whelans and will be supported by Wife. Chelsea Wolfe's music has been tugging at the ol' emotions for five albums now and this gig is set to be a must see. Doors open at 8pm and the tickets are €20.
Aladdin Sane and Other Bowie Songs.
Bowie may be gone, but he is certainly not forgotten. Justin McCann and his merry band believe that David Bowie is one of rock 'n' roll's great album artists, and to prove it they're going to play his 1973 classic Aladdin Sane straight through. They'll be performing in the BelloBar and doors open at 8pm.
Weyes Blood.
This American lady is continuing to make great music with her new album Front Row Seat To Earth. She has released three albums and an EP. She is noted for her collaborations with Ariel Pink. She'll be performing at the Workmans and tickets are €16.
Sunday April 16th
The Bee Gees Story.
No, You can't see the Bee Gees perform anymore, but you CAN see the Bee Gees Story happening in Vicar street this Sunday. Doors are at 8pm and tickets are €30.
Chris De Burgh
Pull out them red dresses ladies (and men, if you are so inclined) because the man single handily responsible for a spike in births in the 80s* with his 'in the mood' music is performing in the Bord Gais Theatre. Tickets range from €44 to €70, depending on how close to the man himself you want to be.
*There is literally no scientific evidence used to back up this claim.
Ryley Walker
The American Folk Singer will be treating us mere mortals to his presence in Whelans. In August, Walker released his fourth album entitled Golden Sings That Have Been Sung. Doors are at 8pm and tickets are €16.
Picture Credit: stibou5