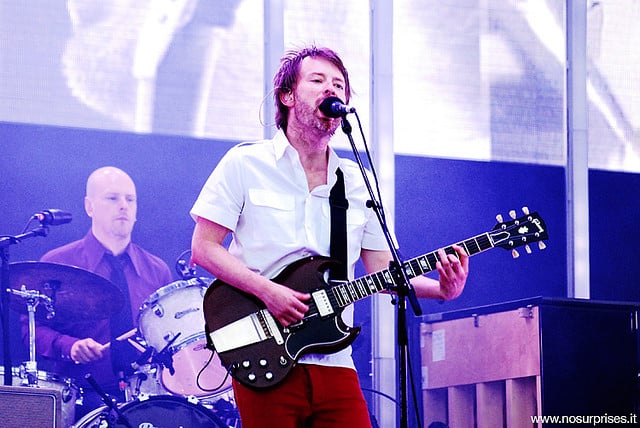 Thom Yorke has announced that he will be playing Tokyo's Summer Sonic Festival this summer on August 15. It is to be his first solo show for his latest album Tomorrow's Modern Boxes which was released last September.
Yorke will be playing at the Hostess Club's all-nighter, along with supergorup FFS which contains members of Franz Ferdinand and Sparks. The news was broken by Radiohead prodcuer Nigel Goodrich on Twitter "Thom Yorke is playing a little gig in Japan at The Hostess Club's all nighter".
Yorke's album was released last September via BitTorrent bundles and it supposedly made the Radiohead frontman over € 17 million since the release of the album. Yorke released the album under the new product from BitTorrent, which charges around € 3 per track.
The album was the most legally downloaded album in 2014 through these means and it is said to have been downloaded a total 4.4 million times. Not only is this method more user friendly it, pertains to the need to digitally download music and as you can see it is quite profitable.
Photo Credit: Alessandro Pautasso