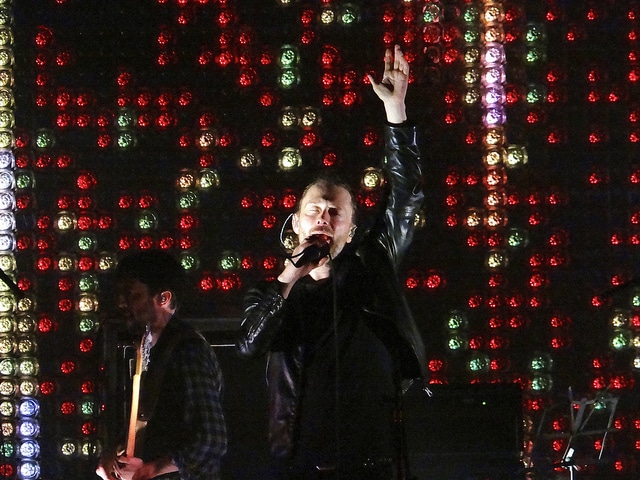 Radiohead's frontman Thom Yorke may have scored a staggering €17 million from the release of his latest album.
Tomorrow's Modern Boxes was released in September through the file-sharing website BitTorrent.
The venture was an experiment to see if it could be the future for distributing records. When it comes to thinking outside the box, himself & Radiohead are way ahead of the pack.
The singer said the project could be "an effective way of handing some control of Internet commerce back to the people who are creating the work." The deal is simple, the file-sharing site keeps 10% of the LP's sales and the musician gets the other 90%.
Thom Yorke may have stumbled upon a very lucrative distribution method, by cutting out the middle man, it's reported that he could have netted a whopping €17 million.
Tomorrow's Modern Boxes was downloaded 4.4 million times from the file sharing site, making Yorke the most legally downloaded artist in 2014.
Radiohead's guitarist Jonny Greenwood confirmed that the band are back working hard on new material. The group's last record was 2011′s album The King Of Limbs, in the intervening years the band members have gone their separate ways, working on various different projects.
Speaking to BBC Radio Oxford, Greenwood said that the band are experimenting with a number of different approaches, though they're still in the infancy.
The guitarist explained that "working with Radiohead is all about repetition and working slowly".
Greenwood said: "It always feels when we start up like we still don't know really how to do it, and we don't know quite what to do. 'Looking down avenues' is a very kind way of putting the kind of fumbling that we do, mainly because every time we try and do it like the last time – because that worked – it never seems to work. So we talk about different approaches and we're currently trying a bunch out."