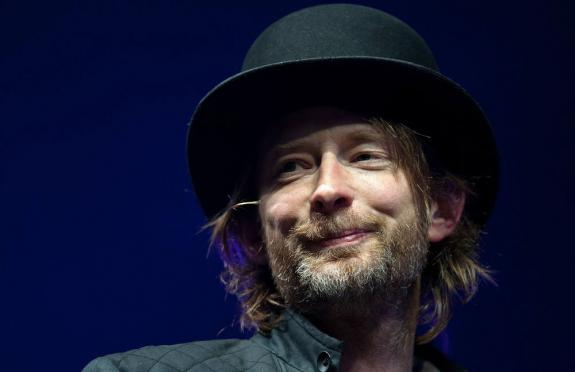 It's been 9 years since Radiohead's 'In Rainbows' had a surprise release in 2007, however  Thom Yorke has now said that he is bored of surprise album releases.
Speaking to BBC Radio 1, Yorke said "Enough of that now. I've entirely had enough of that. No more fuss, just put it out. I'm getting too old for that. It takes away from things a bit, and it's sometimes frustrating. The energy of trying to do it differently and circumvent the monsters, you're like…. whatever."
Yorke, who resleased a single in 2011 with  Four Tet's Kieran Hebden and Burial, has spoken about working with the two again "I'm hoping to do it again soon. I did another thing, but the vocal was too dark, according to Kieran. For me, that's 'Really? Too dark, even for me? OK.'"
Radiohead, who also released albums 'The King Of Limbs' and 'A Moon Shaped Pool' with little prior notice are to play more shows next year, Yorke confirmed "We'll do some more shows next year, but I don't know exactly what yet."
Radiohead will play their last show this year in October at  Austin City Limits festival in Texas. The band will then take a break until their shows in 2017.
Photo Cred: lightning flashing