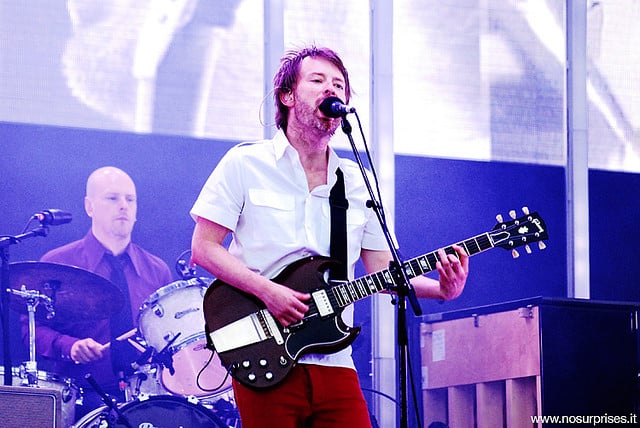 Radiohead's Thom Yorke said that he has been surprised by the success of the band's new album. In a new interview, Yorke said he wasn't expecting A Moon Shaped Pool to be a successful album for the band.
The album is at No 1 for the second time in the UK charts, following its recent physical release on CD and vinyl on June 1st. It is also currently No. 2 in the Irish album charts at the moment.
Thom Yorke said that he thought many of the band's fans had deserted them after their 2011 album King of Limbs, which at the time of its release was met with mixed reviews.
Speaking in a recent interview with Q magazine, Thom Yorke said "We expected the opposite reaction. I cherish the band, but I don't expect anyone else to." Yorke also said that his favourite track on the album is 'Daydreaming' because it's "When we do it right."
Bassist Colin Greenwood also spoke in the interview, revealing that it wasn't always plain sailing for the band. He said "Thom was just amazing. The album was going a bit wrong at the beginning, but he really pulled me and everyone else together."
Photo Credit:  Alessandro Pautasso