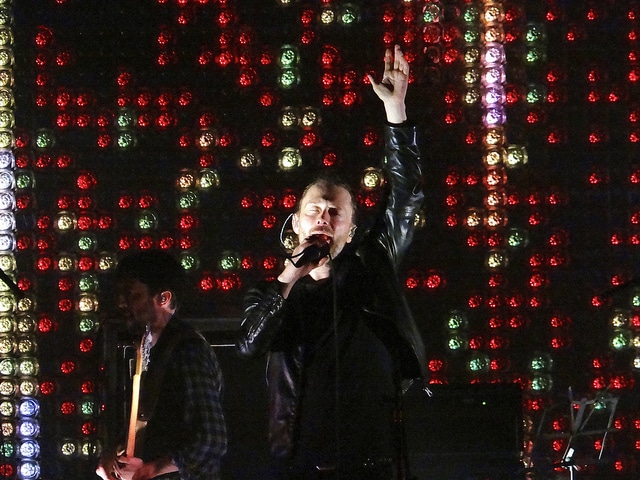 Radiohead's frontman Thom Yorke is named the most legally downloaded musician on BitTorrent in 2014.
The new LP titled, Tomorrow's Modern Boxes, was purposely leaked on the download website by Yorke as an experiment to see if it could be the future for distributing records.
Thom Yorke said the venture could be "an effective way of handing some control of Internet commerce back to the people who are creating the work." The deal is simple, the filesharing site keeps 10% of the LP's sales and the musician gets the other 90%.
A spokesperson for BitTorrent confirmed the rumours that the album has been downloaded over 1.2 million times through a combination of the free bundle options and paid for purchases of the full album.
To speculate, if those one million downloads had all been people buying the album, Yorke would have netted €4,770,000.
The BitTorrent service has approximately 170 million active users, making its audience larger than that of Spotify, Netflix, Hulu and BandCamp.
The top 10 most legally downloaded artists are:
1. Thom Yorke
2. Diplo
3. Gramatik
4. De La Soul
5. Zeds Dead
6. G-Eazy
7. Ace Hood
8. Mad Decent
9. Vinyl Williams
10. Hundred Waters