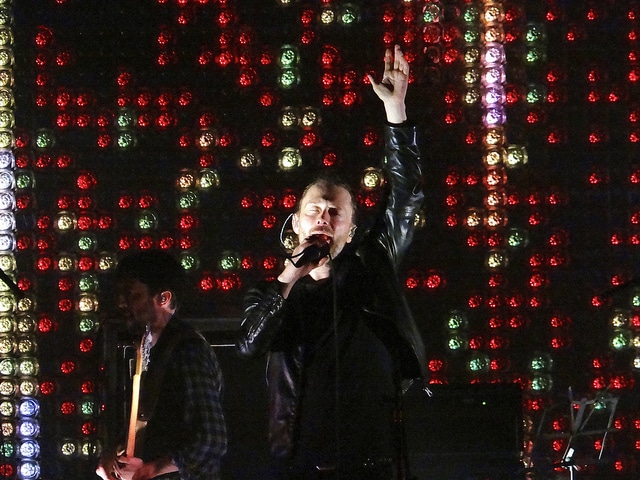 Over one million people have downloaded Thom Yorke's new solo album off BitTorrent in the last week.
The new LP titled, Tomorrow's Modern Boxes, was purposely leaked on the download website by Yorke as an experiment to see if it could be the future for distributing records.
Yorke said the venture could be "an effective way of handing some control of Internet commerce back to the people who are creating the work." The deal is simple, BitTorrent keeps 10% of the LP's sales and the musician gets the other 90%.
A spokesperson for BitTorrent confirmed the rumours that the album has been downloaded over 1.2 million times through a combination of the free bundle options and paid for purchases of the full album.
To speculate, if those one million downloads had all been people buying the album, Yorke would have netted €4,770,000.
BitTorrent also told Consequence Of Sound, "By the artist's request, we are not disclosing sales figures. But we have been very happy with what is happening."
The BittTorrent service has approximately 170 million active users, making its audience larger than that of Spotify, Netflix, Hulu and BandCamp.
Tomorrow's Modern Boxes track list:
A Brain In A Bottle
Guess Again!
Interference
The Mother Lode
Truth Ray
There Is No Ice (For My Drink)
Pink Section
Nose Grows Some
Thom Yorke issued this press release with the album:
"As an experiment we are using a new version of BitTorrent to distribute a new Thom Yorke record. The new Torrent files have a pay gate to access a bundle of files. The files can be anything, but in this case is an 'album'. It's an experiment to see if the mechanics of the system are something that the general public can get its head around."
"If it works well it could be an effective way of handing some control of internet commerce back to people who are creating the work."
"Enabling those people who make either music, video or any other kind of digital content to sell it themselves."
"Bypassing the self elected gate-keepers. If it works anyone can do this exactly as we have done."
"The torrent mechanism does not require any server uploading or hosting costs or 'cloud' malarkey. It's a self-contained embeddable shop front. The network not only carries the traffic, it also hosts the file. The file is in the network."