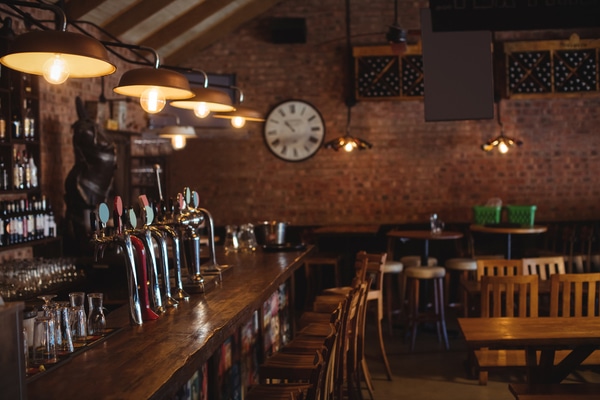 Thousands of publicans and restaurant owners have been left clueless as to when they can reopen. This comes after the reopening of indoor hospitality would be delayed following warnings of the Delta variant of Covid-19.
CMO, Dr Tony Holohan warned that a fourth wave of Covid-19 is "likely". He also added that the Delta variant is to become the dominant strain here.
"Vaccine Pass Plan"
Following confirmation from NPHET, the government are hoping to draw up a "vaccine pass plan" which would allow fully vaccinated people to dine indoors.
However, hospitality groups have insisted that they will not separate the jabbed from the unjabbed.
Certain government ministers have also warned that this vaccine passport plan will led to an "intergenerational divide" in Irish society. They said that this will leave young people who have not been given the chance to register for the jab behind.
This vaccine passport plan has been blasted by serveral groups from the hospitality trade.
"The idea that only allowing the fully vaccinated into hospitality venues is highly problematic and probably unworkable for a number of ­reasons, not least how do ­publicans and their staff police such a ­policy?", said Vinters Federation of Ireland boss, Padraig Cribeen.
Adrian Cummins from the Restaurants Association of Ireland also had his say.
"Restaurant, pub and cafe owners will now be placed in the unenviable, complex and difficult position of allowing vaccinated customers enter indoors. And restricting non vaccinated customers to outdoor dining", he remarked.
"Such a practice of refusing access to goods and services in currently illegal under equality acts", he continued. "The hospitality sector contains a diverse range of workers by age with front of house mostly the unvaccinated age groups, who will now be asked to refuse access to their peers? This makes no sense".
More here.
"Surprise"
Even Tánaiste Leo Varadkar admitted that NPHET's advice on the vaccine passport caught them by "surprise".
He said, "It was ­Government policy not to use this for domestic services. This is a big change. It's a difficult change".
"It's not one that ­anyone here is delighted about or enthusiastic about", he also added.
"Sitting at home and watching Love Island"
Labour Leader Alan Kelly called the passport plan "absolute bananas".
"We're essentially saying to the young people of Ireland, your summer will consist of sitting at home and watching Love Island", he also added.
TD Mattie McGrath also called for an independent analysis of NPHET's advice and modelling on this Delta Variant.
It was also confirmed that the Tánaiste, Health Minister and Tourism Minister will meet with hospitality leaders on Thursday. They are expected to face huge criticism on the reopening delay.
Stephen Donnelly said that they will discuss concerns such as unvaccinated workers being asked to serve vaccinated customers.
"If the industry have ­concerns on this, and indeed if ­representative bodies have concerns on this, this is exactly the kind of detail we'll get into now with them", he said.
"There are health and safety protocols in place", he added. "You're wearing a mask and there are infection prevention and control measures".
"However, if you're a diner in there, obviously you're not wearing a mask and those same protocols would not apply to you".
"That is the logic as put forward to us by NPHET", he said.
The number of people who can attend weddings has increased to 50 people. But communions and confirmations have been cancelled indefinitely.