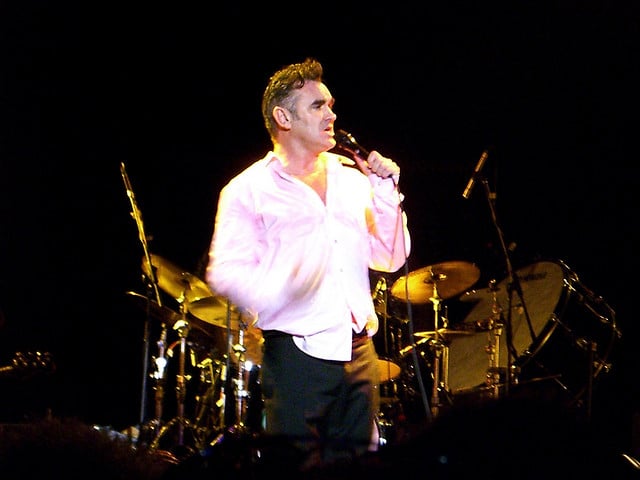 Tickets went on sale this morning for Morrissey's concert at the 3Arena later this year.
Initially, there were doubts whether the former Smiths' frontman was going to ignore Ireland on his tour, but those fears subsided when he announced a Dublin date for December 1st at the newly-named 3Arena.
It has been three years since Morrissey last played in Ireland, the singer will be performing tracks from his latest album, World Peace Is None of Your Business, the album went into the top 5 in the Irish charts.
Moz will be supported by an English singer-songwriter and guitarist named Anna Calvi. She has just been nominated for the second time for a Mercury Music Prize.
Calvi is delighted to be opening for the Mancunian, "I've not met him, but I think he or his people asked for me in some way so I feel very honoured. I'm slightly scared but in a good way. I've been a huge fan of The Smiths and his solo stuff is just great, so it should be really interesting."
It has been a turbulent summer for Moz, he has released a new album, he toured all over America, fans rushed onto the stage and mobbed him, a former bodyguard accused him of a murder conspiracy and he fought nonstop with his record label.
Morrissey claimed, Harvest records did not properly promote World Peace Is None of Your Business. He said the label sacked him, reportedly having written proof of his firing. And to top it off his record was then removed from iTunes and Spotify.
Tickets for Morrissey at the 3Arena went on sale this morning and are still available from €59.50.