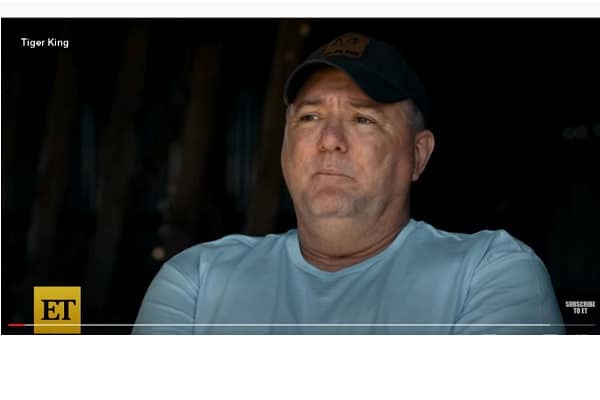 Jeff Johnson has tragically passed away. It was also reported that he allegedly took his own life.
Johnson was a reptile dealer who appeared in Tiger King. He reportedly died by back in September.
It was also reported that Johnson's wife phoned 911 after an alleged argument with her husband at her home. She allegedly reported the attempted suicide. She had also witnessed this incident.
Johnson reportedly suffered self inflicted gun shot wounds. He later died later after being taken to hospital.
Following this tragic news, Carole Baskin released this statement. "My heart goes out to his family", she said.
Baskin To Sue Latest Tiger King Film
Earlier this month, it was also confirmed that Carole Baskin is suing Netflix over Tiger King's second series.
Animals-rights activist Carole Basking, along with her husband are suing Netflix and Royal Goode Productions. They are suing them for "unauthorised" use of film footage of the Baskins in Tiger King 2.
The complaint supposedly states, "No mention is made of granting Royal Goode Production sequel rights, rights to create derivative works from the Picture or additional seasons or episodes".
"By utilizing the film footage of the Baskins and Big Cat Rescue secured by Royal Goode Productions under the Appearance Releases in 'sizzle reels' and promotional trailers for the sequel entitled Tiger King 2, the Defendants are in breach of the terms of the Appearance Releases". More on that report here.
Earlier this month, KIN star Sam Keeley had also confirmed that he will star in the retelling of that Netflix show Tiger King.
"If you'd watched Tiger King, you'll remember John Finlay famously do that shirtless interview covered in tattoos so that will be exciting", he continued. "That's going to be on NBC's streaming service Peacock so that will make a bit of a splash when it comes out", Keeley said. Find out what else he said here.