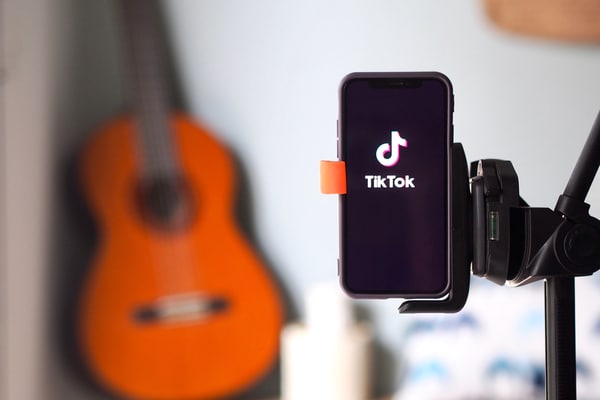 Some of the biggest viral hits on TikTok have been given the full orchestral treatment and will get a traditional release on CD and vinyl this summer.
The collaboration, which is being done with Warner Classics, is the first time TikTok has ventured into the traditional music market. The album will comprise of the 18 songs released on streaming platforms as well as in record stores.
The Power of TikTok.
In recent years TikTok has become an essential promotional tool for music artists and record labels.
Songs can rise up organically on the app even if they've been outside the mainstream for decades. An example of this is the meteoric return of Kate Bush. Thanks to the show Stranger Things and the numerous of Tik Toks made to the song, she reached number 1 almost 40 years later.
Its not all just organic though, Marketers can also hire influencers to help a song take off. And some artists even set up private listening sessions with TikTok influencers.
The app has a global team that works with artists and record labels, negotiating licensing deals with rights holders.
One of the songs that will feature on this album  will be as No Roots by Alice Merton/
Anyone who has spent any significant time on the video streaming platform will recognize the song as it has been used on 1.3 million videos.
All tracks on the album have a full work-over by Germany's Babelsberg Film Orchestra.
Wellerman Sea Shanty harks back to the sea shanty craze that took over TikTok in early 2021 after a Scottish postman, Nathan Evans, recorded himself singing the 19th-century folk song.
Thirty-second clips of the 18 augmented songs are available for use on TikTok since Friday. There are surely hopes that these songs will start to trend on the app.
Songs that trend on TikTok often end up charting on the Billboard 100 or Spotify Viral 50. And 67% of the app's users are more likely to seek out songs on music streaming services after hearing them on TikTok, according to a November study conducted for TikTok by the music-analytics company MRC Data.
Six full-length singles from the album will be available across streaming platforms on 8 July. The full album, TikTok Classics: Memes and Viral Hits, will be on streamers and shops in August.