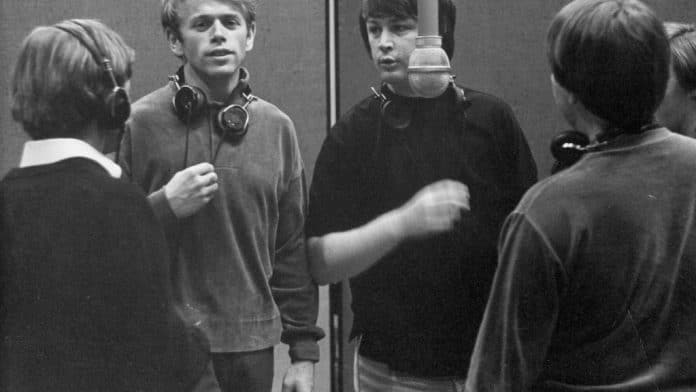 Every day on Radio Nova, just before 11am, we play a couple of songs key to "today in music history" Have a listen! But for now – here's some light reading and watching. April 6th in Music History looks like this.
1965, The Beach Boys went into the United Western Recorders recording studio complex in Hollywood to start work on 'California Girls.' They recorded 44 takes of the backing track until Brian Wilson was satisfied with the results.
1968, Pink Floyd announced that founder Syd Barrett had officially left the group. Barrett was suffering from psychiatric disorders compounded by drug use.
1974, The California Jam 1 festival took place in Ontario, California, featuring Eagles, Black Sabbath, Deep Purple, Earth, Wind & Fire, ELP, Black Oak Arkansas and Seals & Croft. Over 200,000 fans attended.
1987, Roger Waters' lawyers issued a statement that Roger believed himself to be the creative driving force behind Pink Floyd and therefore he would contest the use of the name by anyone else and any former members of the band.
1988, American country singer Tammy Wynette died just age 55. She scored 12 hit singles including 'Stand By Your Man', and sold over 30 million records world-wide, married five times and once filed for bankruptcy. She'd also be exhumed in 1999 to settle a dispute.
2000, Eighties star Steve Strange, lead singer of Visage, was arrested after stealing a £10.99 Teletubbies doll from a shop in Wales. He was given a suspended jail sentence after being caught on a shoplifting spree stealing cosmetics and clothes from various stores.
Don't forget you can now get This Week in Music History every Friday from Nova.ie and Radio Nova.
To subscribe to the podcast, just click here