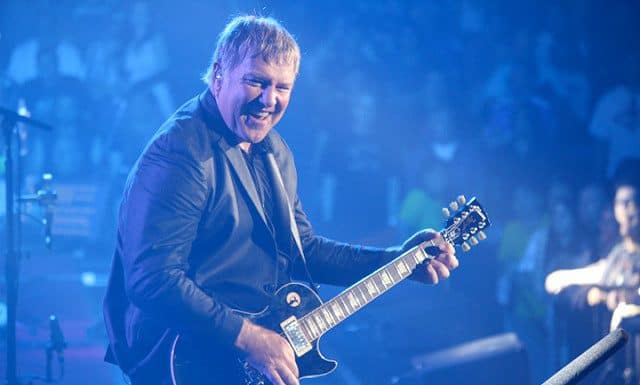 Every day on Radio Nova, just before 11am, we play a couple of songs key to "today in music history" Have a listen! But for now – here's some light reading and watching. August 27th in Music History looks like this.
1966, The Beach Boys 'God Only Knows' peaked at No.2 on the UK singles chart. The song broke new ground in many ways. It was one of the first commercial songs to use the word 'God' in its title and Brian Wilson used many unorthodox instruments, including the French horns that are heard in the song's famous introduction.
1967, British music entrepreneur and the manager of The Beatles Brian Epstein was found dead, locked in a bedroom at his London home. A coroner's inquest concluded that Epstein died from an overdose of the sleeping pills. John seems slightly stunned (or high here)
1990, Stevie Ray Vaughn was killed when the helicopter he was flying in, hit a man-made ski slope while trying to navigate through dense fog.
1991, Pearl Jam gave us their debut album Ten. The group's most commercially successful album.
1992 John Lennon's handwritten lyrics to The Beatles song 'A Day In The Life' from Sgt. Pepper sold in an auction at Sotheby's London for $100,000 (£56,600). The lyrics were put up for sale again in March 2006 by Bonhams in New York. Sealed bids were opened on 7 March 2006 and offers started at about $2 million. The lyric sheet was auctioned again by Sotheby's in June 2010 when it was purchased by an anonymous American buyer who paid $1,200,000.
Happy Birthday Alex Lifeson of Rush and Glen Matlock of Sex Pistols.
Don't forget you can now get This Week in Music History every Friday from Nova.ie and Radio Nova.
To subscribe to the podcast, just click here