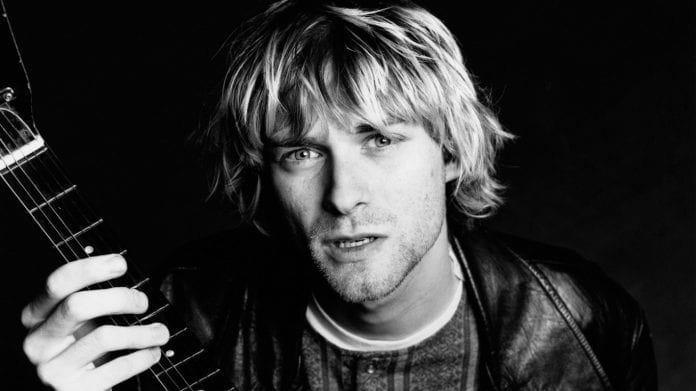 Would you like to listen to the article instead of reading it?
Every day on Radio Nova, just before 11am, we play a couple of songs key to "today in music history" Have a listen! But for now – here's some light reading and watching. February 20th in Music History looks like this.
1959, 16 year old Jimi Hendrix made his stage debut when he played a show at the Temple De Hirsch synagogue in Seattle. He was fired after a few songs because his playing style was way too out there! Sadly, the building was mostly torn down in the early 90's. The front facade remains.
Like to walk in the footsteps of Kiss? You could do so from this day in 1976. All four members of KISS had their footprints implanted on the pavement outside Grauman's Chinese Theatre in Hollywood.
Here's a nice investment! In 2008, a 1976 Rolling Stones album bought for £2 at a car boot sale sold for £4,000 at an auction. The 'Black and Blue' LP was signed by John Lennon, Yoko Ono, Paul and Linda McCartney and George Harrison as well as members of the Rolling Stones. The seller obtained the album after haggling the cost down from £3.
2010, An event was staged at The Barbican in London where 40 zebra finches made music by landing on guitars and cymbals. The flock of finches would land on Gibson Les Paul guitars, which were plugged into amplifiers and land on upturned cymbals being used as bird feeders to make random sounds.
Finally. Kurt Cobain was born on this day back in 1967.
Also Water Becker was born today in 1950. The man..
Don't forget you can now get This Week in Music History every Friday from Nova.ie and Radio Nova.
To subscribe to the podcast, just click here