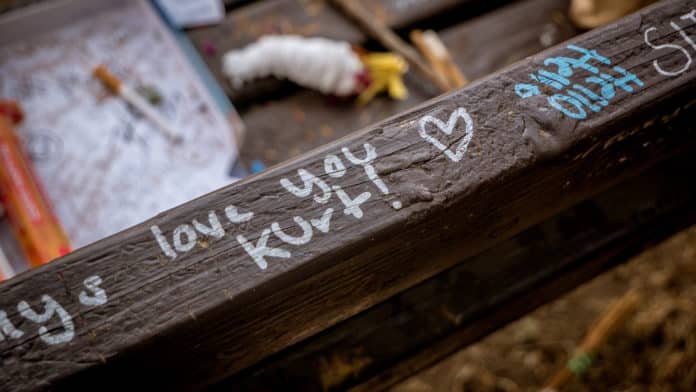 Would you like to listen to the article instead of reading it?
Every day on Radio Nova, just before 11am, we play a couple of songs key to "today in music history" Have a listen! But for now – here's some light reading and watching. February 21st in Music History looks like this.
1964, New York band The Echoes recruited a new young unknown piano player, named Billy Joel.
1967, Pink Floyd started their first sessions at the EMI Studios, St. John's Wood, London on their debut album The Piper At The Gates Of Dawn.
1970, Simon and Garfunkel went to No.1 on the UK chart with Bridge Over Troubled Water. The album went on to stay on the chart for over 300 weeks, returning to the top of the charts on eight separate occasions and spending a total of 41 weeks at No.1.
1986, Metallica released their third album, the highly influential album, Master of Puppets, considered by many in the metal community to be the best metal album of all time. This was the last Metallica album with bassist Cliff Burton who was killed when the group's tour bus over-turned in southern Sweden while touring to promote the album.
2008, A computer expert was jailed for two years for electronically stalking Linkin Park singer Chester Bennington. Devon Townsend worked at a US national security laboratory in New Mexico, where she used a computer to track Bennington, she admitted to obtaining family photos, accessing e-mail and voicemail, and threatening his wife Talinda.
2014, A statue of a weeping Kurt Cobain was unveiled in Aberdeen, Washington – the hometown of the late Nirvana frontman. The statue, which sees Cobain crying a single tear.
2009, Monkee Peter Tork died age 77. He was diagnosed with a rare form of tongue cancer in 2009.
Jean-Jacques Burnel of The Stranglers has a birthday today, so does James Dean Bradfield of the Manic Street Preachers.
Don't forget you can now get This Week in Music History from Nova.ie and Radio Nova.
To subscribe to the podcast, just click here