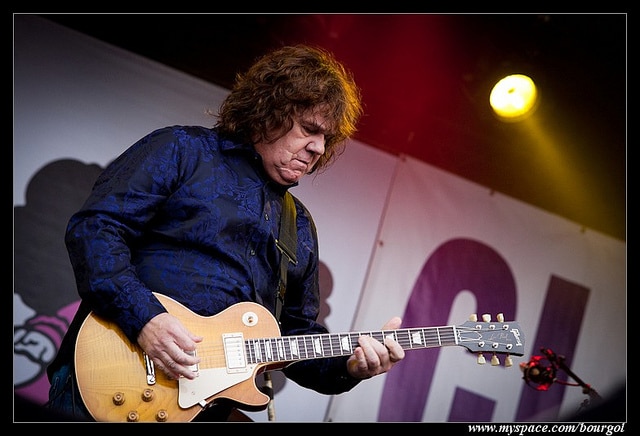 Every day on Radio Nova, just before 11am, we play a couple of songs key to "today in music history" Have a listen! But for now – here's some light reading and watching. February 6th in Music History looks like this.
First off, in 1958, George Harrison joined the Liverpool group The Quarrymen playing with John Lennon, Paul McCartney. The beginning of a trip on a long and winding road!
1971, Led Zeppelin announced a small club tour which would see the group playing Universities and small venues with ticket prices at 12 shillings (70c). Zeppelin manager Peter Grant said 'We decided to do the clubs and forget about the bread and the big concert halls'. Were you at The National Stadium in Dublin, March of 71?
1981, Composer Hugo Montenegro died in California. Responsible for this theme 'The Good The Bad And The Ugly' and so much more!
1990, Billy Idol suffered serious injuries when he failed to pull up at a stop sign and crashed from his Harley-Davidson motorbike into a car.
1996, Former Jam members Bruce Foxton and Rick Buckler reached a high court settlement with Paul Weller after suing him for more than £100,000, after claiming they were owed royalties and group assets.
1998, American singer and guitarist Carl Wilson from The Beach Boys died aged 51 after a long battle with lung Cancer. He sang lead on 'God Only Knows', 'Good Vibrations,' and 'I Can Hear Music.' Wilson also sang backing vocals on Elton John's 'Don't Let The Sun Go Down On Me.'
2001, Guitarist Don Felder was fired from The Eagles. He would later launch a $50 million law suit against drummer Don Henley and guitarist Glen Frey, alleging wrongful termination. Henley and Frey then countersued for breach of contract, alleging that Felder had written and attempted to sell the rights to a "tell-all" book. Both parties settled out-of-court for an undisclosed amount.
2011, Gary Moore died aged 58 in his sleep after a heart attack in Estepona, Spain.
Bob Marley was born today in 1945 and in 1962 Axl Rose arrived into the world. Probably late!
Don't forget you can now get This Week in Music History from Nova.ie and Radio Nova.
To subscribe to the podcast, just click here