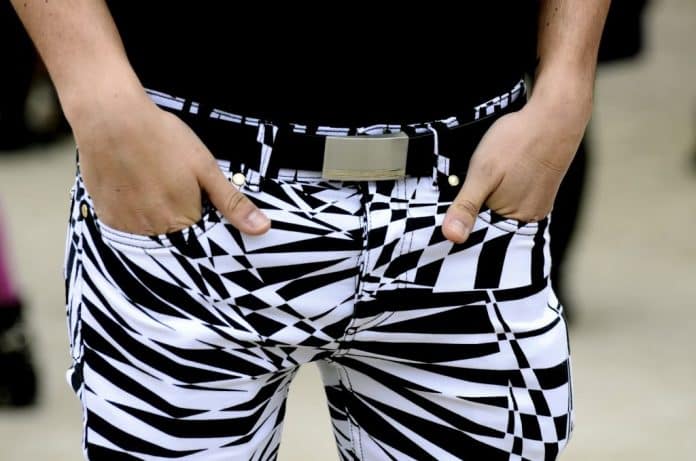 Every day on Radio Nova, just before 11am, we play a couple of songs key to "today in music history" Have a listen! But for now – here's some light reading and watching. January 8th in Music History looks like this.
1969, Mike Jagger and Keith Richards were both barred from an exclusive hotel for wearing "op art" pants and nothing else. They were both asked to leave the Hotel Crillen in Lima, Peru after refusing to change clothes.
1972, The New Seekers were at No.1 on the UK singles chart with 'I'd Like To Teach The World To Sing, (in Perfect Harmony'). The song started as a Coca Cola TV ad. It originally included the line, 'I'd like to buy the world a Coke.'
1979, Canadian rock band Rush were named the country's official Ambassadors Of Music by the Canadian government.
1991, Steve Clark guitarist with Def Leppard, was found dead in London by his girlfriend. The autopsy revealed he had died from an overdose of codeine and had Valium, morphine and a blood alcohol level of .30, three times the British legal driving limit.
2001, A woman who believed that Axl Rose communicated with her via telepathy was arrested for stalking the Guns N' Roses singer for a second time. Police detained Karen Jane McNeil after she was spotted loitering outside his house.
2010, Led Zeppelin's Jimmy Page launched a new set of stamps in the UK which featured classic album covers from the last 40 years including Led Zeppelin IV, Mike Oldfield's Tubular Bells, The Division Bell by Pink Floyd, A Rush Of Blood To The Head, Coldplay, Power, Corruption And Lies, New Order, Let It Bleed, The Rolling Stones, London Calling, The Clash, Screamadelica, Primal Scream, The Rise And Fall Of Ziggy Stardust And The Spiders From Mars, David Bowie and Parklife by Blur.
2016, David Bowie released his twenty-fifth and final studio album Blackstar, coinciding with his 69th birthday and two days before his death
Lots of famous heads with birthdays today, Elvis Aaron Presley,  Robbie Krieger of The Doors, David Bowie, drummer Paul Hester of Crowded House.
Don't forget you can now get This Week in Music History every Friday from Nova.ie and Radio Nova.
To subscribe to the podcast, just click here