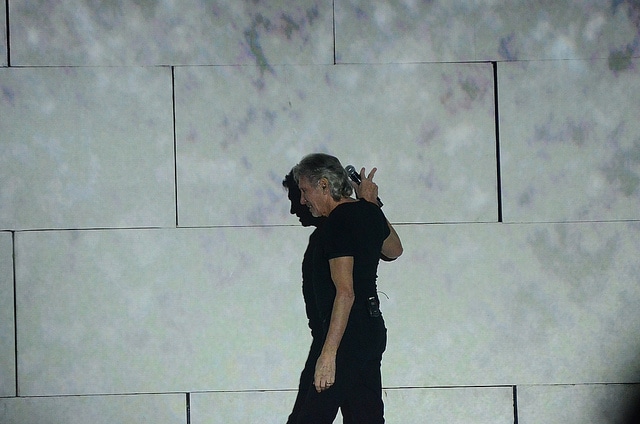 Every day on Radio Nova, just before 11am, we play a couple of songs key to "today in music history" Have a listen! But for now – here's some light reading and watching. July 14th in Music History looks like this.
1967, The Who began their first full North American tour at the Memorial Coliseum, Portland, Oregon, appearing as support band to Herman's Hermits on 55 dates. (Random pairing!)
1973, During a concert in Hollywood, California, Phil Everly smashed his guitar and stormed of stage, Don finished the set by himself and announced that The Everly Brothers had split. This was the last that the duo performed together for nearly ten years.
1982,  Pink Floyd's "The Wall" movie premiered at The Empire, Leicester Square, London. Bob Geldof played the roll of  Floyd "Pink" Pinkerton.
1988, Michael Jackson landed himself a place in the Guinness Book of World Records with a new attendance record, when he played the first of seven nights at Wembley Stadium in London. The shows on his Bad World Tour were attended by a total of 504,000 fans beating the record previously held by Genesis.
2006, Primal Scream singer Bobby Gillespie had his nose broken when he was attacked in a hotel bar in Madrid in Spain.
2015, Arthur Cave, the 15-year-old son of musician Nick Cave died after a fall from a cliff in Brighton.
Drummer Jim Gordon has a birthday today, one of the most requested session drummers in the late 1960s and 1970s. He co-wrote Layla with Eric Clapton. Played drums on Steely Dan's 'Rikki Don't Lose That Number' and Glen Campbell's 'Wichita Lineman'. A diagnosed schizophrenic, Gordon murdered his mother on June 3, 1983.
Happy birthday too to Dan Smith of Bastile and Dan Reynolds of Imagine Dragons.
Don't forget you can now get This Week in Music History every Friday from Nova.ie and Radio Nova.
To subscribe to the podcast, just click here