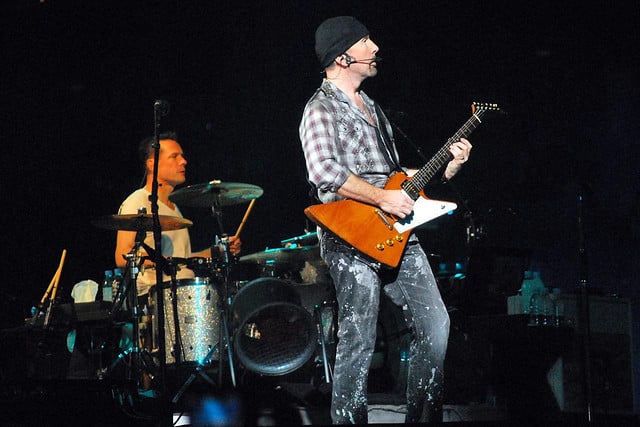 Every day on Radio Nova, just before 11am, we play a couple of songs key to "today in music history" Have a listen! But for now – here's some light reading and watching. June 22nd in Music History looks like this.
1963, 13-year old Stevie Wonder first entered the US singles chart as Little Stevie Wonder with 'Fingertips Parts One and Two.' The track featured a young Marvin Gaye on drums was the first live, non-studio recording to reach No.1 on the Billboard Pop Singles chart.
1964, The Beatles played their first ever show in New Zealand at Wellington Town Hall. The local Police Chief refused a police escort for the band leaving just two policemen to control over 5,000 fans!!
1971, The second Glastonbury Festival in England took place. Held over 5 days to coincide with the summer solstice. 7000 attended with David Bowie playing alongside Fairport Convention, Arthur Brown, Hawkwind and Traffic.
1971, Joni Mitchell released her fourth studio album Blue. The album is now generally regarded by music critics as one of the greatest albums of all time.
1981, Mark Chapman pleaded guilty to the charge of murdering John Lennon in 1980. He was later sentenced to 20 years to life. Still in there.
2002,  U2 guitarist 'The Edge' married his girlfriend Morleigh Steinberg in Eze in the south of France. The couple first met when she was a belly dancer on the bands Zoo TV tour.
Same day, 2011, Bono's peahen was wandering around Killiney, annoying residents of the Ard Mhuire estate. One newspaper ran the headline: "Bono's cock drives me nuts". Local woman Susan McKeon said she first noticed the bird at night. "It had a tiny head and a huge body. It was actually quite ugly but I don't think it's fully grown."
Birthdays today include, Kris Kristofferson, Todd Rundgren, Cyndi Lauper and Gary Gary Beers of INXS.
Don't forget you can now get This Week in Music History every Friday from Nova.ie and Radio Nova.
To subscribe to the podcast, just click here