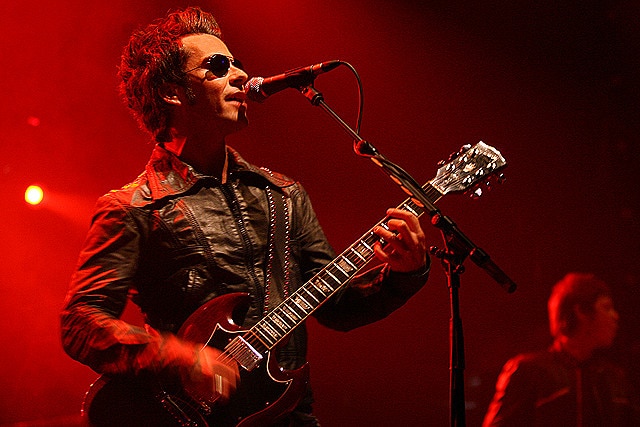 Every day on Radio Nova, just before 11am, we play a couple of songs key to "today in music history" Have a listen! But for now – here's some light reading and watching. June 3rd in Music History looks like this.
1953, Elvis Presley makes family history, graduating from J.C. Hulmes High School in Memphis. The first of his family to finish high school.. or as we call it secondary!
1967,  'Light My Fire' was released in the US by The Doors, where it went on to be No.1 on the singles chart two months later.
1970, it wouldn't need to be done today.. Ray Davies of The Kinks was forced to make a trip from New York to London to record one word in a song. Davies had to change the word 'Coca- Cola' to 'Cherry Cola' on the bands forthcoming single 'Lola' due to an advertising ban at BBC Radio.
Today in 1977, Bob Marley and The Wailers gave us Exodus.
2011, American singer, songwriter Andrew Gold died in his sleep aged 59 from a heart attack. Had the 1977 US No.7 single 'Lonely Boy'
2019 Court papers showed that George Michael left all of his £98 million fortune to family and friends and nothing to his former boyfriends Kenny Goss and Fadi Fawaz. However, there was a legal challenge and Kenny got a few bob!
Happy birthday Mott The Hoople front man Ian Hunter, born today in 1939, Kerry King of Slayer and Kelly Jones of Stereophonics!
Don't forget you can now get This Week in Music History every Friday from Nova.ie and Radio Nova.
To subscribe to the podcast, just click here