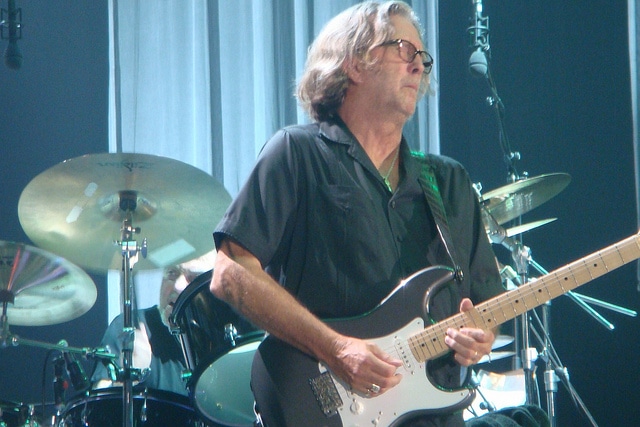 Every day on Radio Nova, just before 11am, we play a couple of songs key to "today in music history" Have a listen! But for now – here's some light reading and watching. March 13th in Music History looks like this.
Starting today in 1964 and in the US,  Billboard reported that sales of Beatles singles currently accounted for 60 percent of the US singles market. Rather a decent slice!
1965 Eric Clapton quit The Yardbirds due to musical differences with the other band members. He wanted to go more blues, the rest didn't!
1966 Pink Floyd appeared for the first time at The The Marquee Club in London.
1967 Working at Abbey Road studios in London, six members of Sounds, Inc. recorded the horn parts for The Beatles song 'Good Morning Good Morning' (three saxophones, two trombones, and one french horn).
1993 Eric Clapton started a three-week run at No.1 on the US album chart with Unplugged. It remains the most successful and best-selling live album ever.
https://www.youtube.com/watch?v=5hJFXjT4JvI
1995 Radiohead released their second studio album The Bends.
LOVE this story from 2006, The Sex Pistols refused to attend their own induction into the US Rock and Roll Hall of Fame in Ohio. 'We're not your monkeys, we're not coming. You're not paying attention'.
https://www.youtube.com/watch?v=10X64umawDk
2006, The Kinks came out the top earners for music used in TV ad in the US, earning them £6m. Their music being used to sell washing powder, computers and medicines. Led Zeppelin came in second place with £4m and The Rolling Stones third with £2.3m.
Happy birthday today to U2's Adam Clayton.
 Don't forget you can now get This Week in Music History every Friday from Nova.ie and Radio Nova.