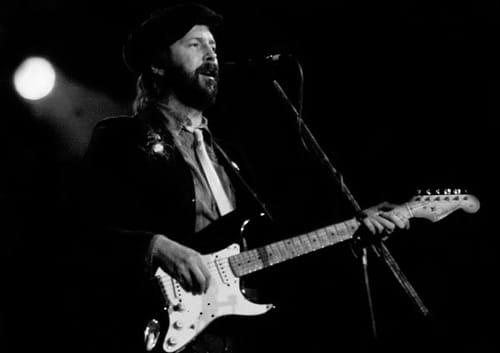 Would you like to listen to the article instead of reading it?
Every day on Radio Nova, just before 11am, we play a couple of songs key to "today in music history" Have a listen! But for now – here's some light reading and watching. March 30th in Music History looks like this.
1967, The photo session took place with Michael Cooper for the cover of The Beatles, Sgt Peppers album. After the shoot the boys resumed work at Abbey Road studios on 'With a Little Help From My Friends' adding guitars, bass, tambourine, and backing vocals. The session began at 11:00 pm and ends at 7:30 am.
1976, The Sex Pistols, played their first show at The 100 club, London.
1978, Paul Simonon and Nicky Headon from The Clash were arrested in Camden Town, London after shooting down racing pigeons with air guns from the roof of Chalk Farm Studios. Four police cars and a helicopter were required to make the arrest. Their fines totalled £800. (€922)
2000, Mick Jagger made a visit to his old school. He opened the new arts centre that had been named after him at Dartford Grammar. The singer said he had spent the worst years of his life at the school!
2001, LeAnn Rimes reached an out of court settlement with her father and her former manager. The country star filed a lawsuit claiming the pair had stolen €12 million from her.
2013, US music producer and pioneer of digital recording, Phil Ramone, died aged 79. Ramone was regarded as one of the most successful producers in history.
2020, American soul singer Bill Withers died from heart complications aged 81. His hits include 'Just The Two Of Us', 'Lovely Day' and 'Use Me'. On 'Lovely Day', he set the record for the longest sustained note on a US chart hit, holding a high E for 18 seconds.
Eric Clapton's birthday today, born in 1945, Lena Lovich, MC Hammer, Tracy Chapman are all celebrating too.
Don't forget you can now get This Week in Music History from Nova.ie and Radio Nova.
To subscribe to the podcast, just click here