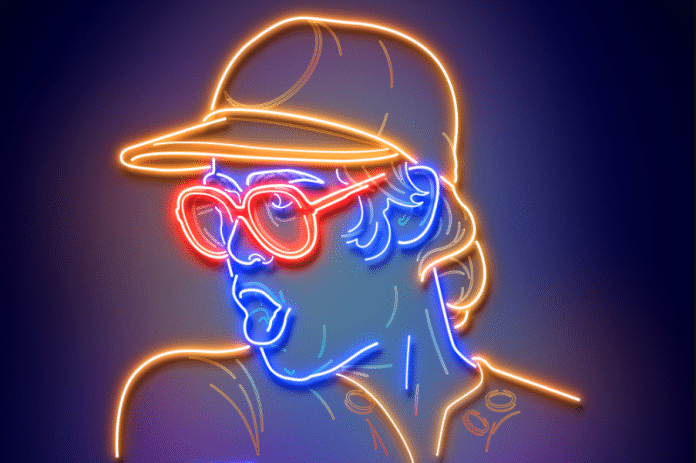 Every day on Radio Nova, just before 11am, we play a couple of songs key to "today in music history" Have a listen! But for now – here's some light reading and watching. May 21st in Music History looks like this.
1967, Jimi Hendrix signed with Reprise Records on the US Warner Brothers label. They released the guitarist's albums Are You Experienced?Axis: Bold as Love and Electric Ladyland.
1970, Crosby, Stills, Nash & Young released the protest single Ohio, written and composed by Neil Young in reaction to the Kent State shootings of May 4, 1970.
1974, Two would-be concert promoters were arrested by police in America on fraud charges in connection with selling mail order tickets for a forthcoming Elten John show. (Elten with an E and not an O). Police took away over $12,000 in cheques.
Meanwhile in 1979, the real Elton John started a tour of Russia, when he played the first of eight concerts, making him the first Western star ever to do so.
1980, Joe Strummer of The Clash was arrested at a much-troubled gig in Hamburg, Germany, after smashing his guitar over the head of a member of the audience; he was released after an alcohol test proved negative. Tested for anything else??!
1983, David Bowie went to No.1 on the US singles chart with 'Let's Dance', featuring blues guitarist Stevie Ray Vaughan. It was Bowie's first single to reach number one on both sides of the Atlantic.
2010, Bono had emergency spinal surgery after suffering an injury while preparing for tour dates. Not to be confused with the time he rode his bike into a tree in New York!
2019, Scottish musician Jake Black (The Very Reverend D. Wayne Love), died age 59. He was a member of Alabama 3 who are best known for their track 'Woke Up This Morning'.
Don't forget you can now get This Week in Music History every Friday from Nova.ie and Radio Nova.
To subscribe to the podcast, just click here