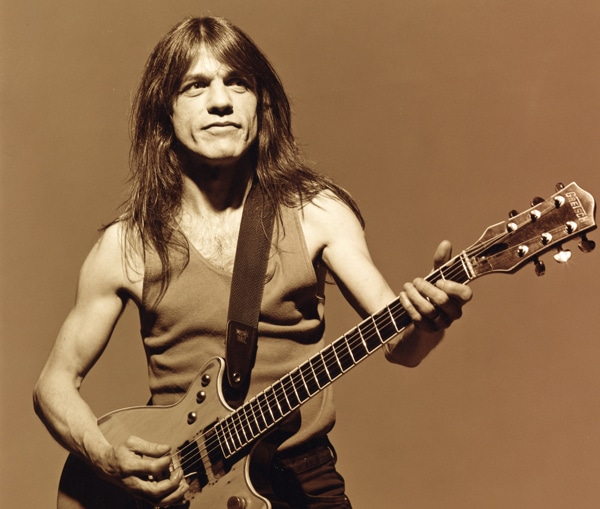 Every day on Radio Nova, just before 11am, we play a couple of songs key to "today in music history" Have a listen! But for now – here's some light reading and watching.  November 18th in Music History looks like this.
1970 Led Zeppelin III was at No.1 on the UK & US album charts. Had a brilliant album cover.. Behind the front cover was a rotatable disc, covered with more images, including photos of the band members, which showed through holes in front cover, Jimmy Page has the idea that it should resemble an old-fashioned gardening seed chart. Very RnR!!
1972, Singer, songwriter Danny Whitten died of a drug overdose at age 29. He was a member of Neil Young's  Crazy Horse and writer of 'I Don't Wanna Talk About It', covered by Rod Stewart. Neil's The Needle and the Damage done was written about Danny's drug use, before he OD'd
1974, Genesis gave us The Lamb Lies Down on Broadway album, their sixth studio album and the last by the group to feature lead singer Peter Gabriel.
1975, Bruce Springsteen made his live debut in the UK at London's Hammersmith Odeon.
1983, REM made their first appearance outside the US when they appeared on Channel 4 UK TV show The Tube.
1993, Nirvana recorded their MTV unplugged special in New York.
2003,  Composer and orchestral arranger Michael Kamen died of a heart attack in London aged 55. Worked with Pink Floyd, Queen, Eric Clapton, Aerosmith, Tom Petty, Bowie, Metallica and even co-wrote, with Bryan Adams, '(Everything I Do), I Do It for You.'
2017, Malcolm Young died age 64. Young was co-founder, rhythm guitarist, backing vocalist and songwriter with AC/DC. Angus Young's brother.
2021, Rock photographer Mick Rock (real name!) died at age 72.  Known as "The Man Who Shot The 70's"
Don't forget you can now get This Week in Music History from Nova.ie and Radio Nova.
To subscribe to the podcast, just click here