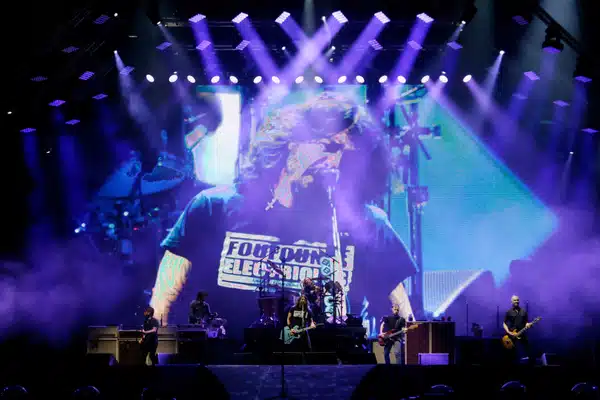 Would you like to listen to the article instead of reading it?
Every day on Radio Nova, just before 11am, we play a couple of songs key to "today in music history" Have a listen! But for now – here's some light reading and watching. November 2nd in Music History looks like this.
1967, Cream released their second studio album Disraeli Gears. It features the two singles 'Strange Brew' and 'Sunshine of Your Love'.
1969, Sugar Sugar by The Archies was at No.1 on the UK singles chart. The single became the longest running One Hit Wonder in the UK with eight week's at the top of the charts.
1984, The Rev Marvin Gaye Sr. was sentenced to a suspended six-year sentence and probation for the manslaughter of his son, Marvin Gaye. He later died at a nursing home in 1998.
1991, U2 scored their second UK No.1 single with 'The Fly', taken from their album 'Achtung Baby'. The song was the first time we met Bono's new persona "The Fly".
1999, Foo Fighters released their third studio album 'There Is Nothing Left to Lose', the album marks the first appearance of drummer Taylor Hawkins.
2007, Led Zeppelin's eagerly-awaited reunion concert in London was postponed for two weeks after guitarist Jimmy Page broke a finger. The tribute concert in honour of late Atlantic Records founder Ahmet Ertegun scheduled for 26 November would now take place on 10 December. More than a million fans applied for the 20,000 tickets available, which cost 141€
2018, Vicky Cornell, widow of Chris, was headed to the courts, suing Chris' doctor, accusing him of over-prescribing drugs that ultimately led to his death in 2017, alleging that Dr Robert Koblin 'negligently and repeatedly' prescribed the singer 'dangerous mind-altering controlled substances'.
Check out the weekly Podcast. Marty Miller's This Week in Music History.