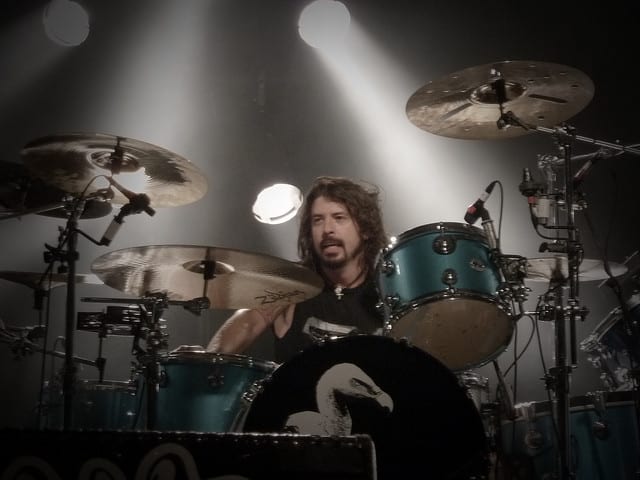 Every day on Radio Nova, just before 11am, we play a couple of songs key to "today in music history" Have a listen! But for now – here's some light reading and watching. October 11th in Music History looks like this.
1962, The Beatles made their first appearance on the UK singles chart with 'Love Me Do' which peaked at No. 4 on the chart.
1974, John Denver was at No.1 on the UK singles chart with 'Annie's Song.' The song was a tribute to his wife and was written in 10 minutes while he was on a ski lift.
1990, Drummer Dave Grohl played his first gig with Nirvana when they appeared at the North Shore Surf Club in Olympia.
1991, Apple Computers settled a lawsuit launched by The Beatles record company, Apple Corporation, over name and logo rights.
1997, The Verve started a four-week run at No.1 on the UK album chart with their third album Urban Hymns. The band's best-selling release features 'Bitter Sweet Symphony', and 'The Drugs Don't Work'. It is currently ranked the 15th best-selling album over the pond in the UK
2005, Freddie Mercury's 1974 Rolls Royce Silver Shadow was offered for auction on eBay by his sister, Kashmira Cooke, who had inherited the car from him. The luxury vehicle had not appeared in public since 2002, when it had been used to transport the Bulsara family to the premiere of the Queen stage musical We Will Rock You. It came with a box of Kleenex Mansize tissues left in the car by Freddie.
2009, 54-year-old Jo Wood, wife of The Rolling Stones Ronnie Wood was granted a divorce after 24 years of marriage on the grounds of adultery. The couple split in 2008 after the guitarist, 64, began a relationship with a 20-year-old woman.
Happy Birthday to you  –  Daryl Hall!