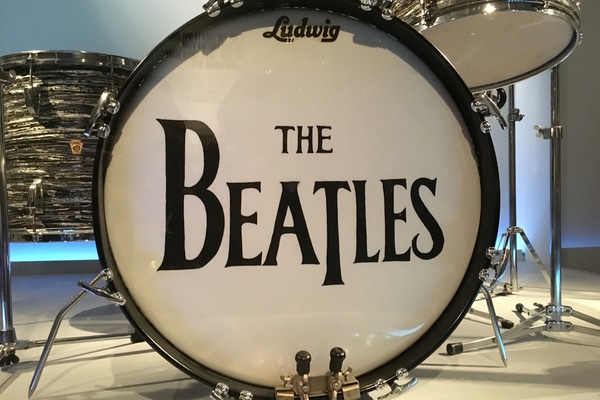 Every day on Radio Nova, just before 11am, we play a couple of songs key to "today in music history" Have a listen! But for now – here's some light reading and watching. October 22nd in Music History looks like this.
1964, The Who, then known as The High Numbers, receive a letter from EMI Records, asking them for original material after their recent audition for the company.
1966, The Beach Boys 'Good Vibrations' made its debut on the US singles chart. Written by Brian Wilson and Mike Love, the track was recorded over 6 weeks in four different Los Angeles studios, at a cost of over $16,000. The recording engineer would later say that the last take sounded exactly like the first, six months earlier. The record would reach No.1 on the US charts in December 1966.
1969, Paul McCartney publicly denied rumours that he was dead. The most recent of many "clues" of this Death Hoax was the fact that he was the only barefoot Beatle on the newly released Abbey Road LP cover.
1969, Led Zeppelin II was released. The Jimmy Page produced album which was recorded over six months between four European and three American tours. The album is now recognised by writers and music critics as one of the greatest and most influential rock albums ever recorded.
1990, Pearl Jam played their first ever concert when they appeared at the Off Ramp in Seattle.
1996, It was announced that, "The Beatles were now bigger than The Beatles". The statement was based on sales so far this year, having sold 6,000,000 albums from their back catalogue and a combined total of 13,000,000 copies of 'The Beatles Anthology 1' and 'The Beatles Anthology 2'. With the release of 'The Beatles Anthology 3' a week away, it was anticipated that total Beatles album sales for 1996 would exceed 20 million. A poll showed 41 percent of sales were to teenagers who were not born when The Beatles officially called it quits in 1970.
2017, Australian musician, songwriter and record producer George Young died aged 70. Young, the brother of AC/DC's Angus and Malcolm Young, was a member of the Easybeats and co-wrote the band's 1966 hit 'Friday On My Mind'.
 Don't forget you can now get This Week in Music History every Friday from Nova.ie and Radio Nova.
To subscribe to the podcast, just click here